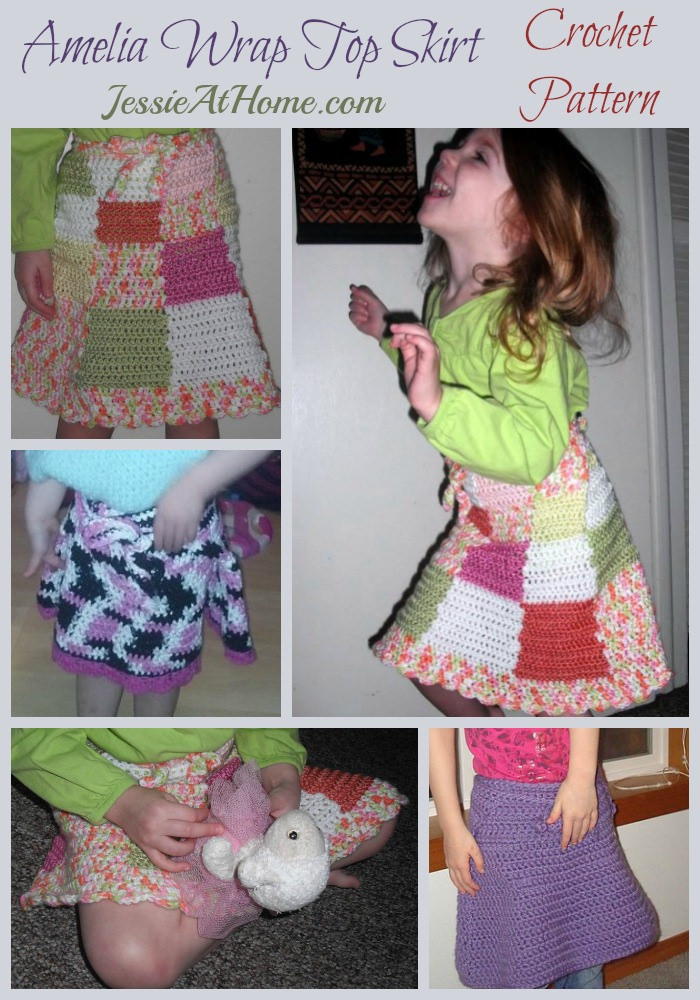 Amelia
a wrap top skirt
Crochet Pattern
Beginner Skill Level
Designed by Jessie Rayot
Amelia is a fun, twirly skirt that fits a variety of shapes and sizes. The sides of the skirt are open from the waist on up. To wear the skirt, simply step in and tie the back section around your waist, then wrap the front section around and tie. The finished hem length is entirely up to you. Remember, this skirt flares, and the longer it gets, the wider it gets, so it can use quite a bit of yarn as the length increases.