This post may contain affiliate links. If you purchase something from one of these links I will be compensated. Thank you.

---
With just 1 yard of fleece, a sewing machine, some yarn, and a crochet hook, you can make this quick and easy baby blanket!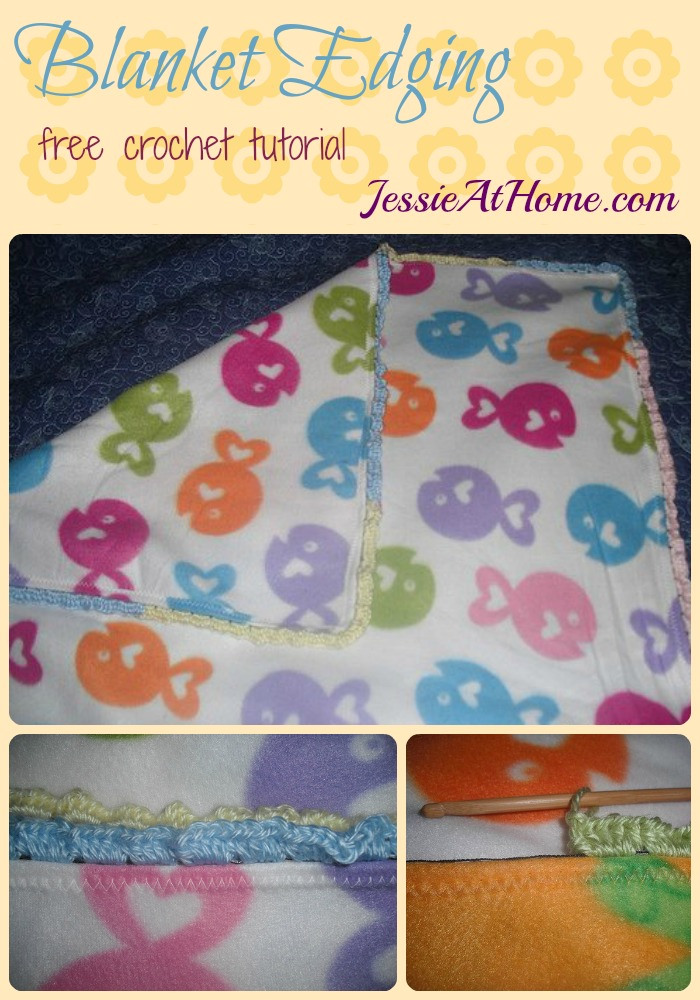 I wanted to be able to make as many safe birthing kits as possible for Craft Hope's Project #11, and I wanted to include the optional bag, blanket and stuffed toy. As usual, money is tight. As usual, I'm not letting that stop me. So off I drove over snow and ice to the fabric warehouse. Boy was I happy that Thor (my trailblazer) is equipped with 4wd when I got to that parking lot. So on went the 4wd and bumpity~bump went Thor and I singing loudly along with the classic rock station.
After much searching through the store, I walked up to the cutting table with $2 a yard bag fabric I was happy with and some $4 a yard flannel I was just OK with. I told the lovely ladies behind the table what I was doing, and they had an even better idea. It seems I missed the table of fleece tucked away in the corner for only $3 a yard!! I took a look and found some adorable prints. There was even a lightweight, yet still sturdy, fleece; which is of course great for the warm climate of Haiti. I walked out of the store with enough fabric for 8 kits, and only spent $20!
I thought I would give you a bit of a tutorial on the blankets I am creating.
(more…)