This post may contain affiliate links. If you purchase something from one of these links I will be compensated. Thank you.

---
Bursting with bright colors, 7 free crochet patterns to color your world.
I love color! It's just so fun to play around with, and that's just what these designers have done. Here are some super colorful free crochet patterns for you to enjoy!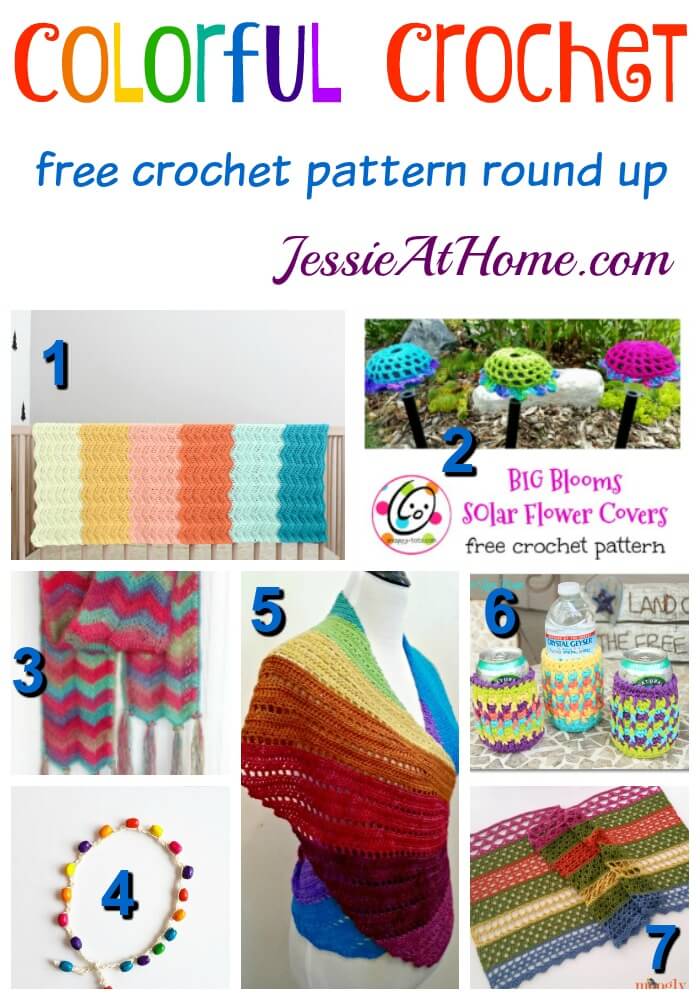 Here are the names and links of each pattern. (more…)