This post may contain affiliate links. If you purchase something from one of these links I will be compensated. Thank you.

---
Ruby Rhod sez "it's green" and these 7 free crochet patterns featuring the color green are indeed that. It's elemental!
It always struck me funny that green was a Christmas color. After all, it's all brown and white outside, not green. But our Christmas trees are green, so maybe that's where the green for Christmas comes from. Anyway, I've collected 7 free crochet patterns that the designers have created in green. Of course, you're welcome to change the color, but for now it's a celebrations of green!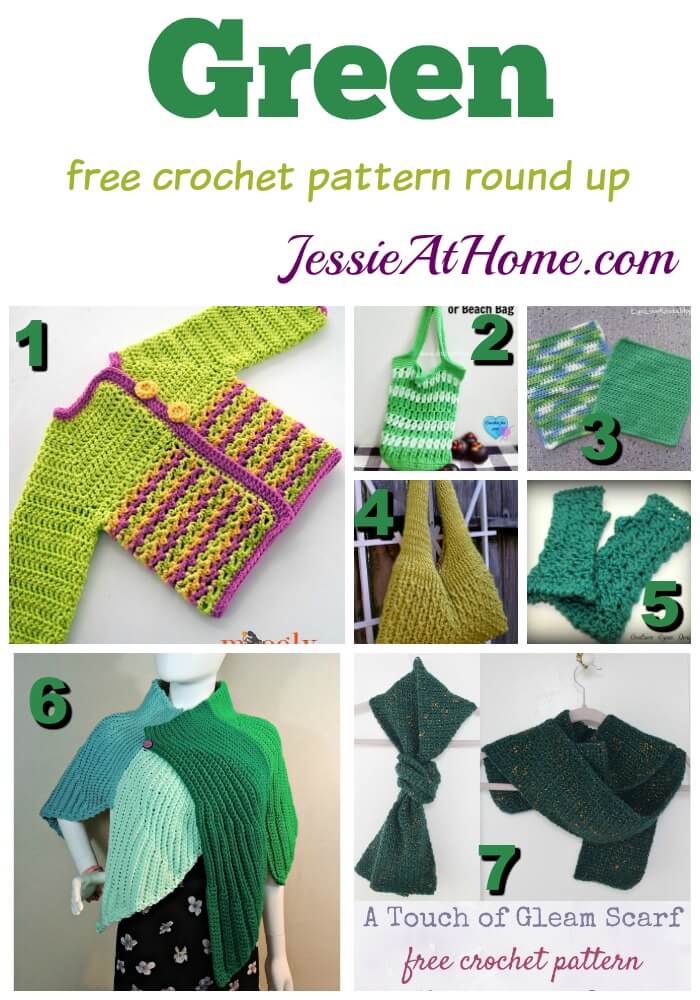 Here are the names and links of each pattern. (more…)