This post may contain affiliate links. If you purchase something from one of these links I will be compensated. This helps keep the free content coming. Thank you.

---
A round up of crochet skirts, 7 free crochet skirt patterns, perfect for cooler weather.
It's  not always easy to find a crochet skirt pattern. I'm not sure why, they are fun to make and even more fun to wear. They are a great fashion choice in fall and winter and pair nicely with tights. I've designed quite a few, and today I have one of mine and 6 more to share with you.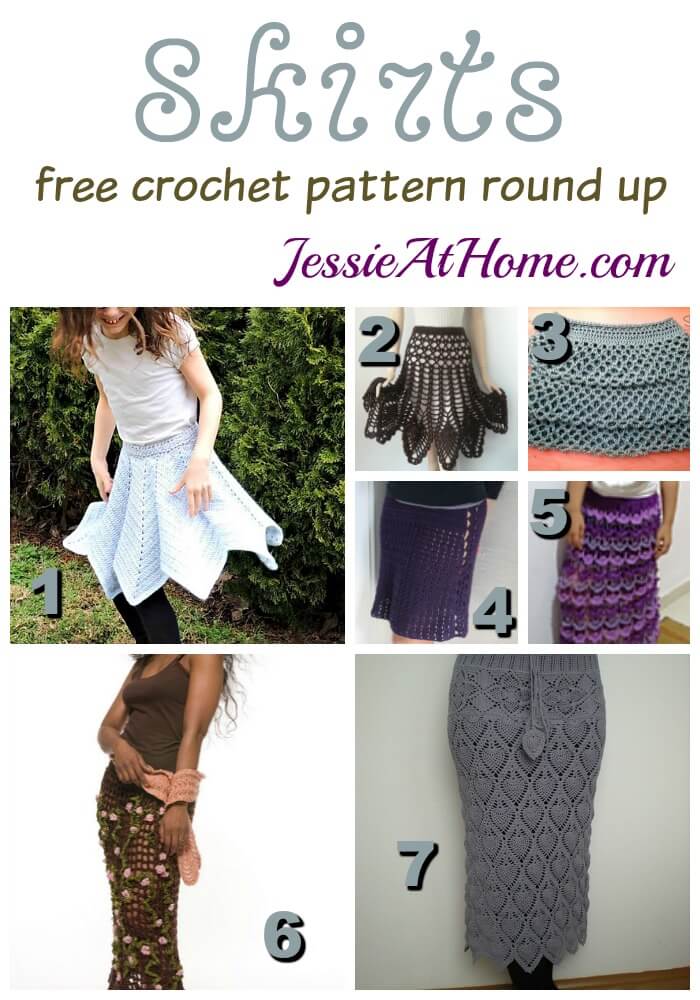 Here are the names and links of each pattern. (more…)