This post may contain affiliate links. If you purchase something from one of these links I will be compensated. Thank you.

---
The text here will be short, one handed typing is no fun.
I couldn't resist taking this picture one morning just before Easter. The girls were just too adorable.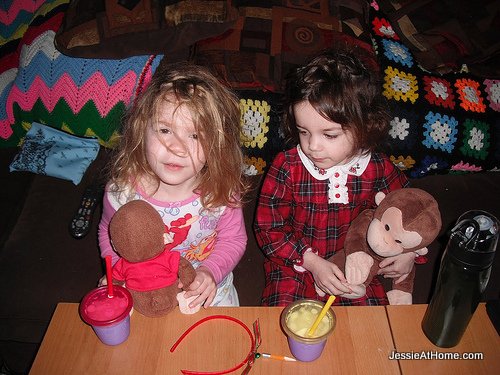 Here we have the girls the day before Easter. First time painting eggs. I think they are awesome. (more…)