This post may contain affiliate links. If you purchase something from one of these links I will be compensated. This helps keep the free content coming. Thank you.

---
Denim Jewel Purse,a new crochet pattern, at an easy skill level, designed by Jessie.
The supplies used in this pattern were provided by Berocco and JUL Designs.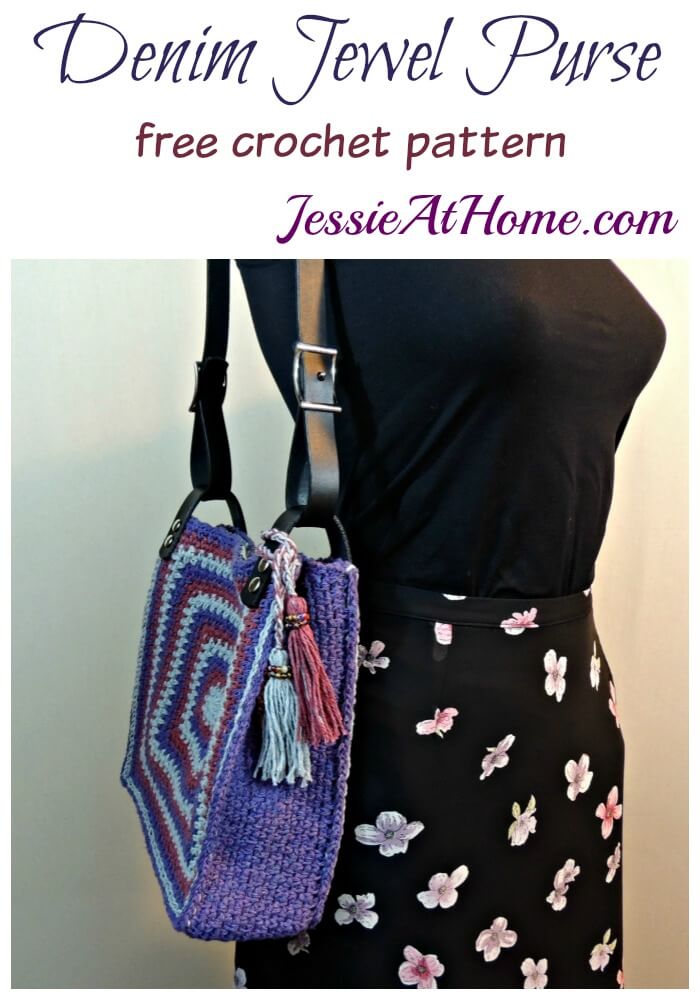 Denim Jewel Purse
Crochet Pattern
Easy Skill Level
Designed by Jessie Rayot
This purse was inspired by the awesome JUL strap I was asked to review. I had some Berroco Indigo yarn left over from another project and they just seemed to fit together so well. I'd been thinking of making a granny square style purse for a while now, and everything finally came together to make that happen. I was so inspired by the results that I took the time to line it, which is an easy final touch that you can choose to do as well.

(more…)