This post may contain affiliate links. If you purchase something from one of these links I will be compensated. This helps keep the free content coming. Thank you.

---
 A Round Up of easy to make coasters, 7 free crochet patterns for you to choose from.
Crochet coasters are great for so many reasons. They are quick. They are usually pretty easy and great for beginners. They are perfect for using up scraps of yarn. They make good gifts. Plus, they actually have a good use! I love my pretty little crochet coasters. Here are 7 free crochet patterns for coasters for you to try out.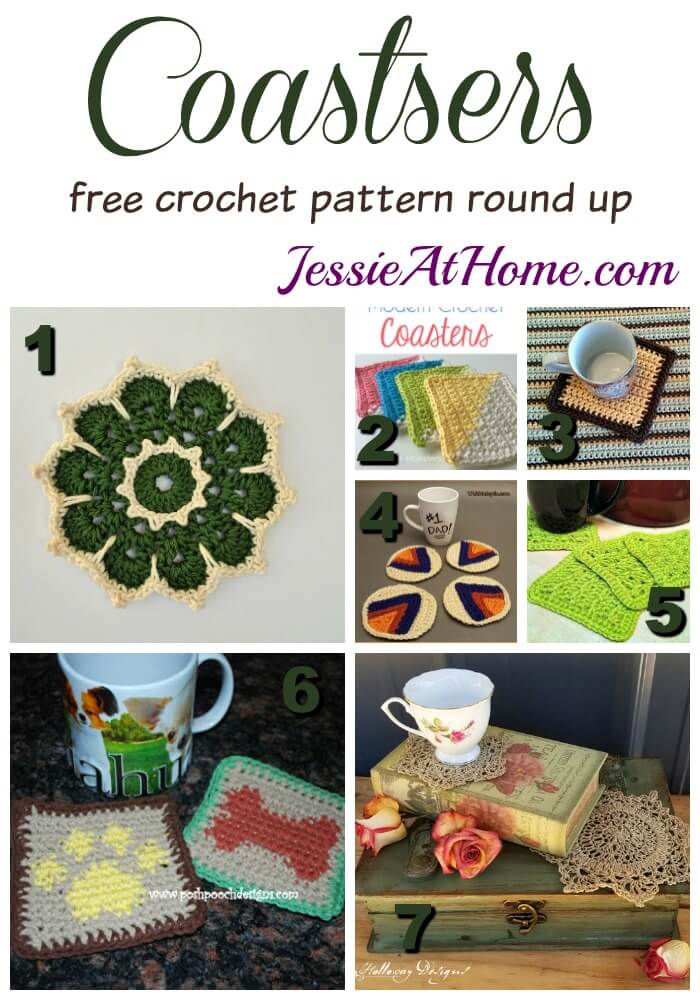 Here are the names and links of each pattern. (more…)