This post may contain affiliate links. If you purchase something from one of these links I will be compensated. Thank you.

---
A collection of scarves, shawls and a hat. 7 free, slightly "unbalanced" crochet patterns.
So often we try to get everything even and balanced, but sometimes a little unbalance is is beautiful! I've collected several uneven crochet patterns from around the internet.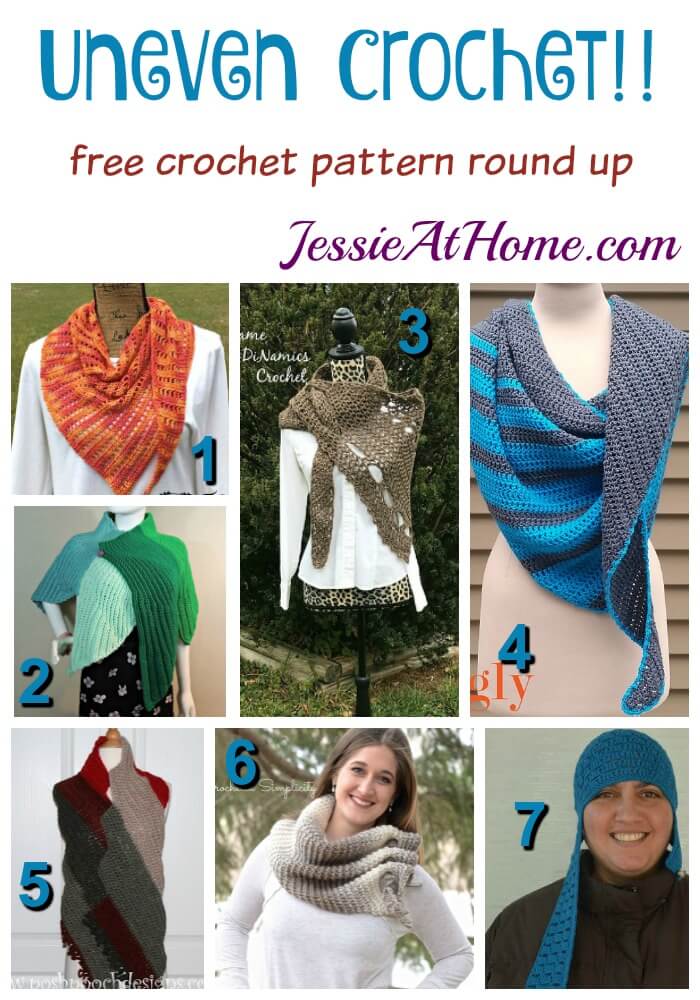 Here are the names and links of each pattern. (more…)