This post may contain affiliate links. If you purchase something from one of these links I will be compensated. Thank you.

---
1/2 of a dynamic duo The Winter Duo hat! A new Free Crochet Pattern at an Easy Skill Level
Designed by Jessie Rayot. Part of a Crochet Along.
The yarn used in this pattern was provided by Red Heart Yarns.
Hellos and welcome to the Winter Duo CAL hosted by Kathy Lashley of ELK Studio and myself. We are so happy to have you here. Early last week we shared the supply list with you, so hopefully you had time to get your yarn and are all ready to go. Today we have the Winter Duo Hat pattern to share. Remember, you can always hop back to the first post to get the links to every week. Enjoy!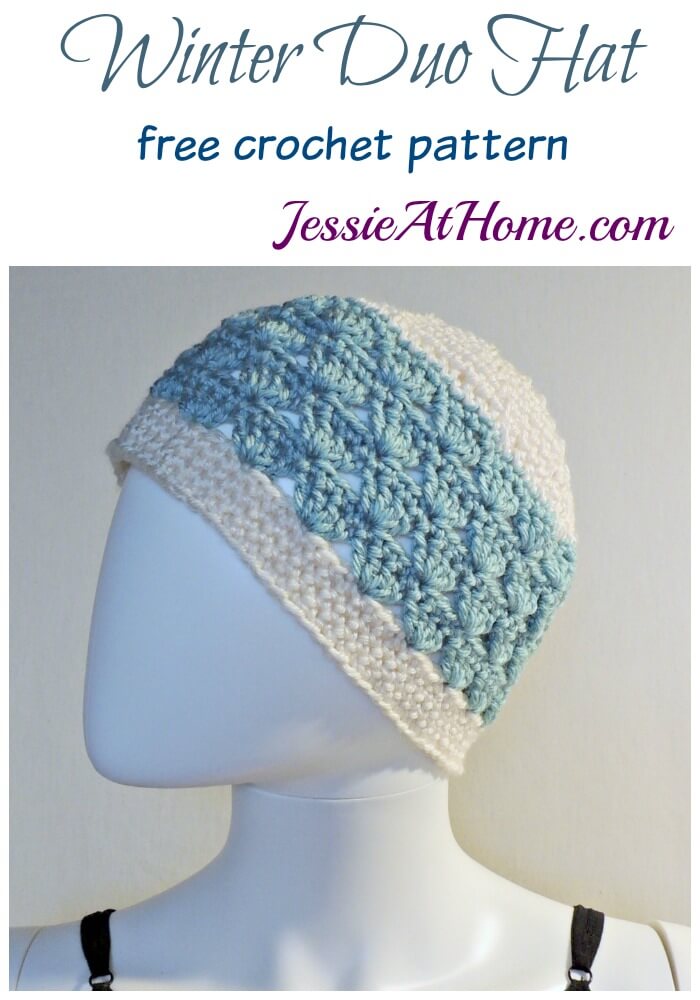 Winter Duo
Crochet Pattern
Easy Skill Level
Designed by Jessie Rayot
The Winter Duo hat features a solid brim and top with a decorative middle. The hat can be made in several sizes so you can make one for nearly anyone on your gift list. It is the first pattern in the Winter Duo CAL, so stay tuned for a scarf pattern over on ELK Studio to match!

(more…)