This post may contain affiliate links. If you purchase something from one of these links I will be compensated. Thank you.

---
Over the past year or so I have done my best to keep politics off my blog. Today, I am so happy that I have to break that rule. Though honestly, I don't see it as politics as much as I see it as celebrating the fact that EVERY American now has the right to LOVE.
Today is a day I will never forget. I just had a conversation with my daughters explaining why today is so important. They were so happy to know that every person in the USA now has the right to marry the person they love, and to have all the rights that come with that marriage. I did my best to explain some of those rights in terms that almost~8~year~olds could understand. Things like hospital visitation/medical decisions and family healthcare.
Today, everything else seems so small and insignificant. Today is a celebration of love. Today is beautiful. Today is important. Today, love wins.
I want to share my brother's Facebook status with you, because I love what he said. He is awesome! You can check him out here.
Remember every pride march. Every time you were cornered by homophobic classmates. Every time you stood up when no one else would. Every protest. Every conversation. Every time someone had to stay at your place because their parents kicked them out. Every slur that followed you down every hallway. Remember that you were always on the right side of this fight. And for those of you who started on the wrong side and had to be brought over, remember that moment when you let go of your fear.
I also love this closing paragraph by Justice Kennedy: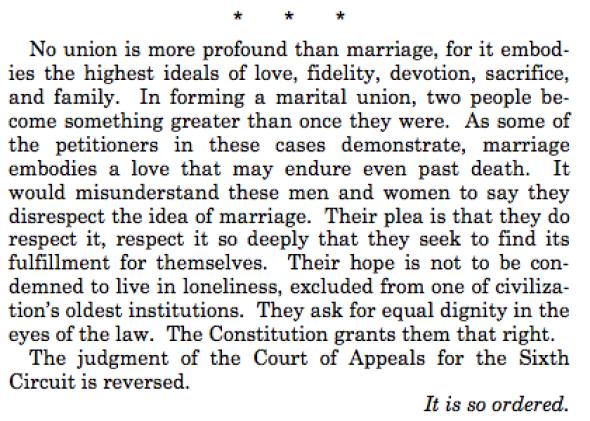 While I know that this decision was made by the Supreme Court, not the President, I still want to share President Obama's speech on the ruling with you. President Obama was the first US President to openly support marriage equality, and I believe that has been a large factor in the move forward this country has made.
Here are two of my favorite quotes from his speech:
"When all Americans are treated as equal, then we are all more free."
"Today we can say, in no uncertain terms, that we made our Union a little more perfect."
You can watch and listen to his speech here.
Today, I am happy.
And just to keep this post yarnie, here is a pattern you may like today!
©Copyright 2015 Jessie Rayot / Jessie At Home All my videos, patterns and posts are my own work. Do not copy them in any way. If you want to share this information with someone, share the link to this post. If you want to share on your own blog / website, then you may use the first photo in this post and link back to this post. You may not give away printed copies of this post. Thank you.
This post may contain affiliate links/ads. If you purchase something from a link in this post, I may be compensated.