This post may contain affiliate links. If you purchase something from one of these links I will be compensated. Thank you.

---
So I had an idea the other day! The girls (26 month old twins) and I were sitting on the couch under an Afghan my Nana made. We were having a great time, but the fort was a bit small. So I thought I would like to make two granny square type blankets and stitch them together. That way we will have a BIG fort blanket, but as the girls get bigger I can separate the blankets and they can each have one. I don't want squares, though. I'm thinking 6 sides (Hexagons).
I do know how to make hexagons, so now I just need to buy some fun yarn and come up with some pretty patterns. I want to do patterns with two or three colors, or non-open stitches. I don't want tons  of holes other then the center and the corners. That being said, I do like this one, even with the holes.
So yesterday I tested out a hexagon I already knew how to make.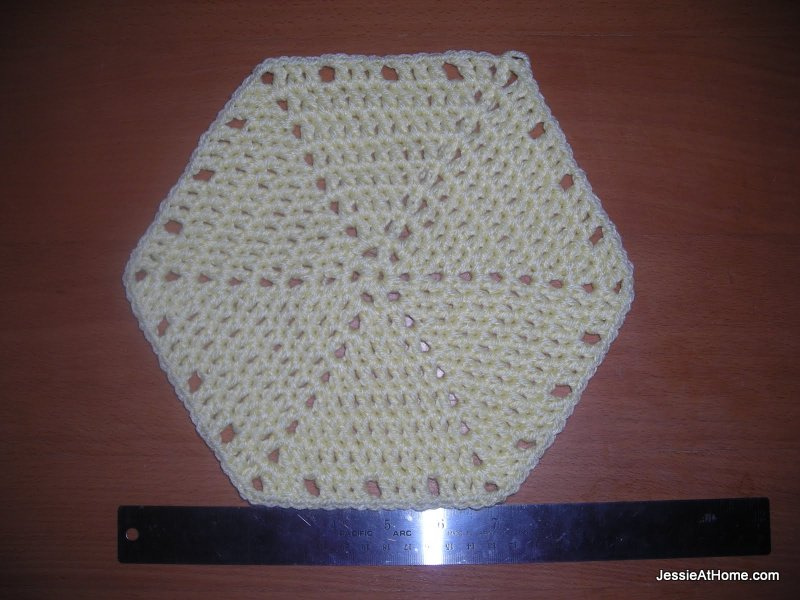 I wasn't too keen on it. I think I will start off with the pattern I linked. I'll test more after I buy the yarn on Monday.
The whole time I was crocheting, the twins were saying "hat, hat, hat?". So this morning I transformed the hex into this: (more…)