This post may contain affiliate links. If you purchase something from one of these links I will be compensated. This helps keep the free content coming. Thank you.

---
Create a lovely spring scarf with this free crochet pattern! The yarn used in this pattern was provided by Mango Moon, thank you.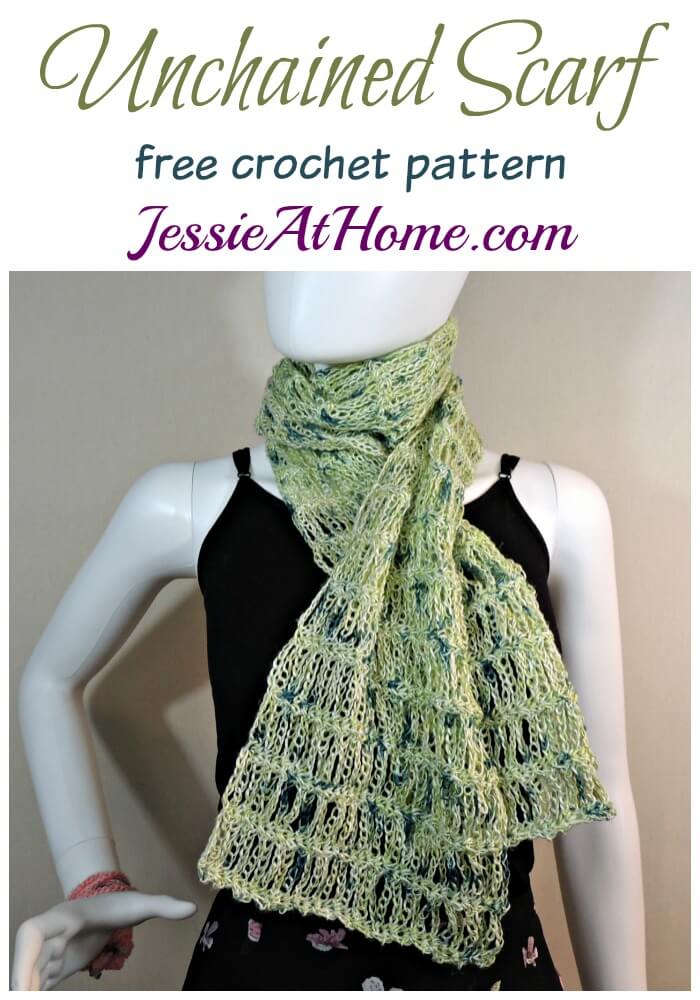 Unchained Scarf
Crochet Pattern
Easy Skill Level
Designed by Jessie Rayot
The Unchained Scarf was inspired by my Unchained Shawl; it is essentially a rectangular version of the shawl. Made with Mango Moon Twist, it is lightweight and great for a spring or summer scarf. The pattern includes directions for how to make this scarf and length and width you would like. Obviously, changing the size will change the amount of yarn you will need.
Mango Moon Twist is available in 10 heathered colors, so there are plenty of options! I found it easy to work with, and the drape of the finished product is lovely!

(more…)