This post may contain affiliate links. If you purchase something from one of these links I will be compensated. This helps keep the free content coming. Thank you.

---
I may not be able to contain my enthusiasm for crochet, but here are 7 free crochet patterns for you to contain some other things!
I love when form meets function. Crochet containers are a great example of just that. Stylish and useful, they come in many shapes and sizes. I have found 7 of them to share with you this evening.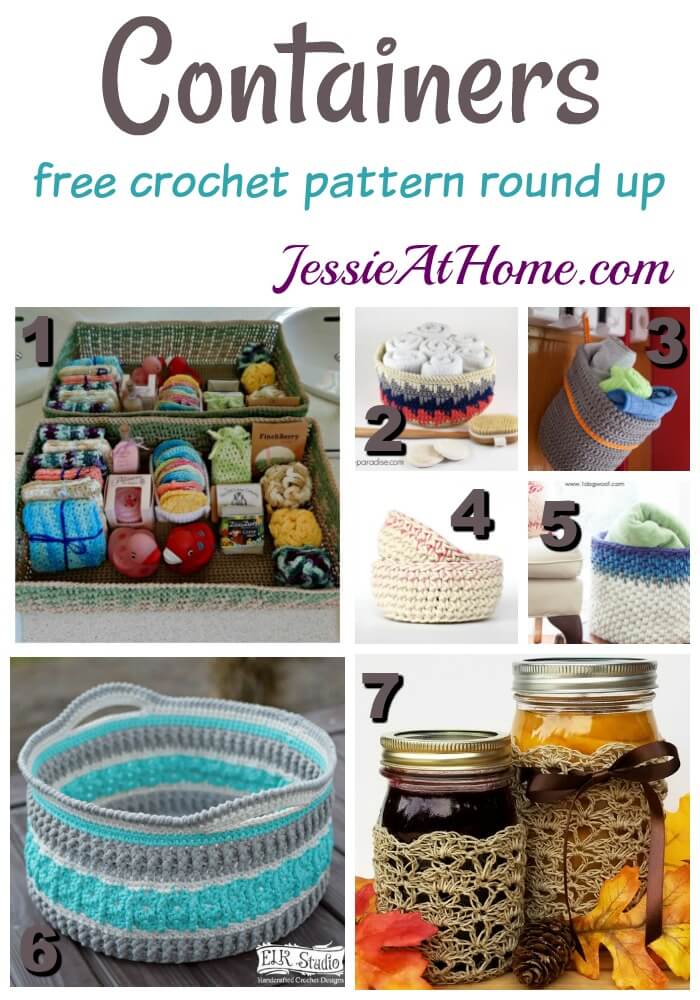 Here are the names and links of each pattern. (more…)