This post may contain affiliate links. If you purchase something from one of these links I will be compensated. This helps keep the free content coming. Thank you.

---
A review of Cork & Mesh cloth from the folks at DMC.
The supplies used in this post were provided by DMC.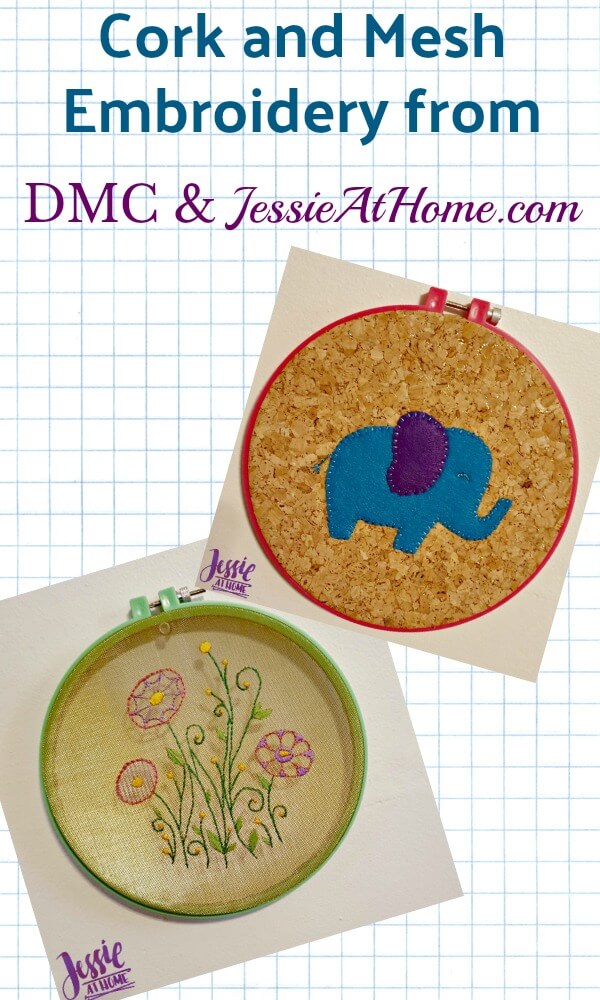 At a recent conference I got to meet some great ladies from DMC. They had so many great new products. I was sent home with 2 that I fell in love with and wanted to review – the stitchable cork and the stitchable mesh.
When it was finally time to play with my new supplies, I started with the mesh. The piece of mesh is 10″ square and is reversible, silver or gold. I chose the gold side, which is odd for me, I'm usually more of a silver person, but the gold called to me for some reason. I used the image provided and laid the mesh on top then traced the image with a fine point sharpie. Then I stretched it into an 8″ hoop.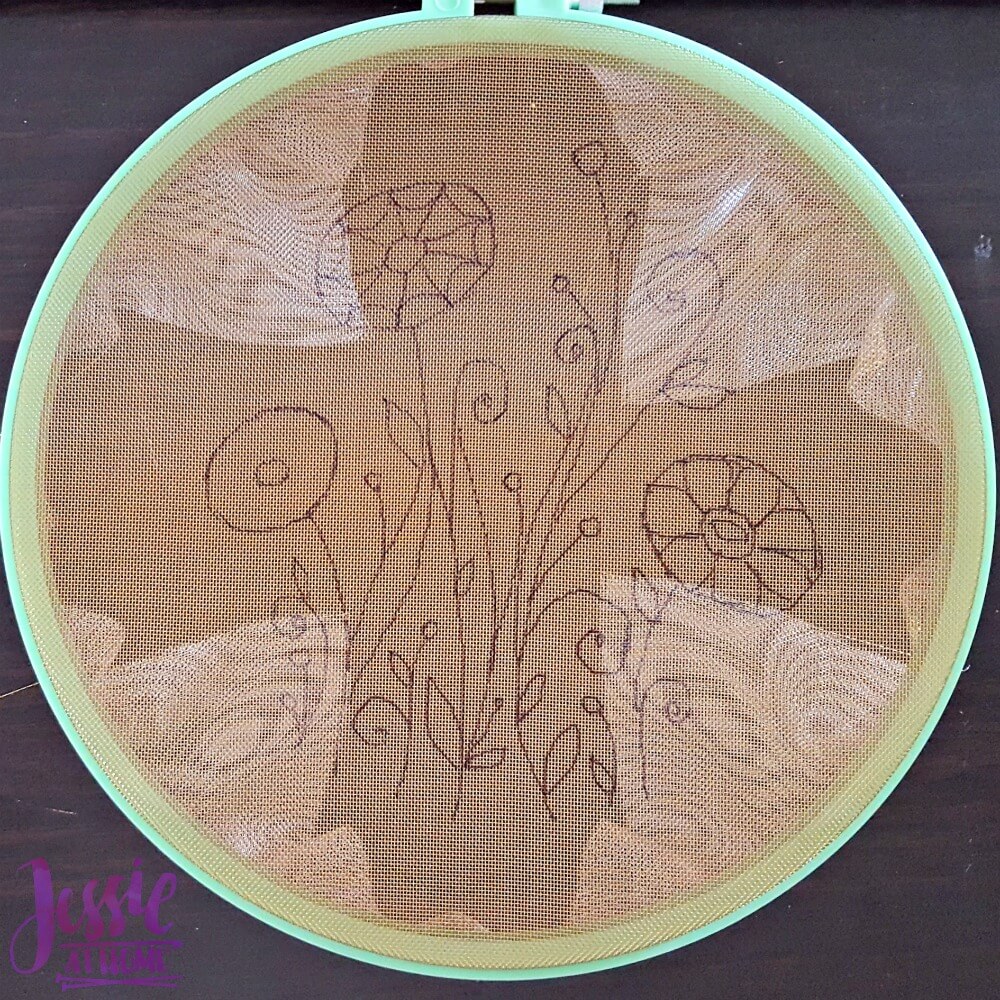 I went through my DMC floss and found some colors I wanted to use, a couple greens, a yellow, a pink, and a purple. I started out tracing the stems with the darker green.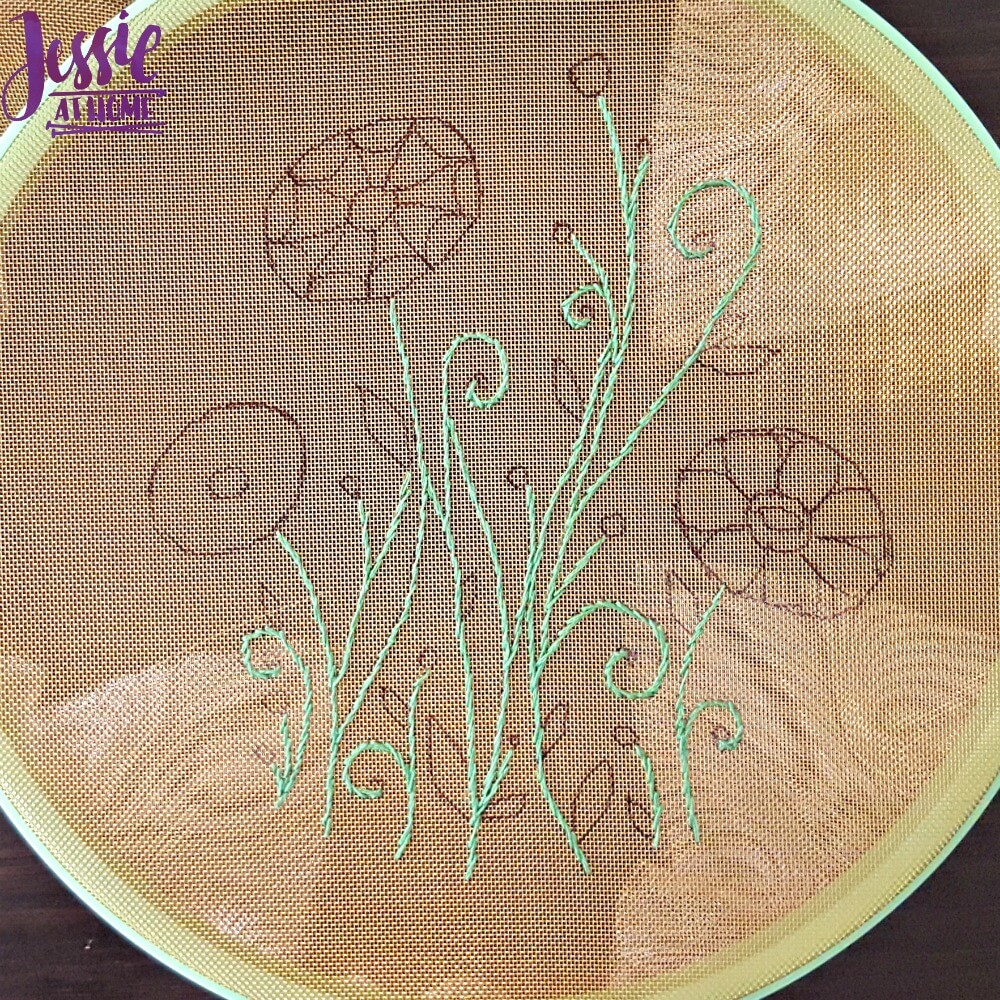 The mesh was nice to work with. It was easy to see the holes and it stayed tight in the hoop. Even though it appears to be metal, it's 97% nylon and the cut edges are not sharp, so no worries of being poked as you work.
I was very happy with my finished piece, and it has been put in the "to be gifted" box. I think I even know who the lucky recipient will be!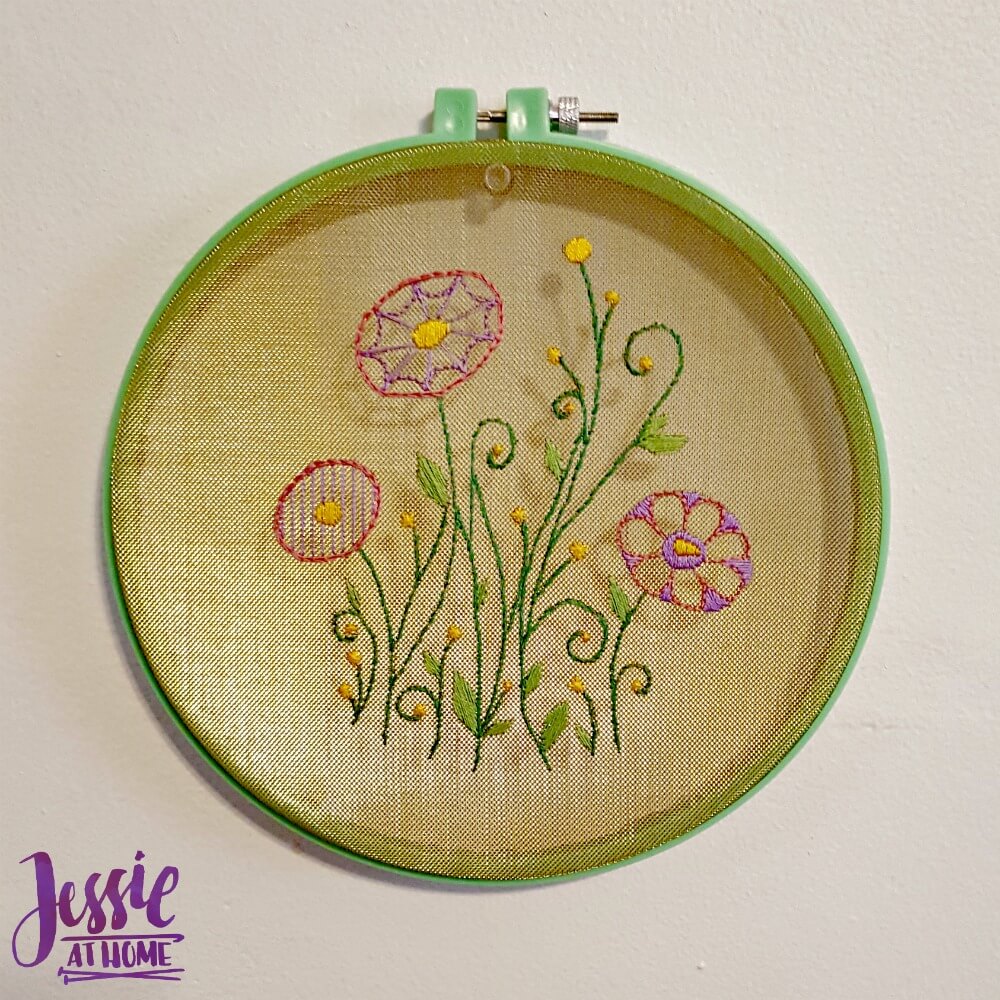 Next I moved onto the cork cloth. It is actually machine stitchable, isn't that cool!! I didn't pull out any of my sewing machines, I was in the mood for more hand stitching. Again the piece is 10″ square, which is really a nice size. I found a stencil for a cute elephant online and cut out some felt I had. I stretched the cork into a hoop, which was a little more difficult then regular fabric, as it is stiffer. I futzed with it a bit and got it in nicely. Then I stitched on my elephant. It was a quick and easy project. The needle went through the fabric with ease, and the finished look is very pretty. I really like the little flecks of gold mixed in with the cork.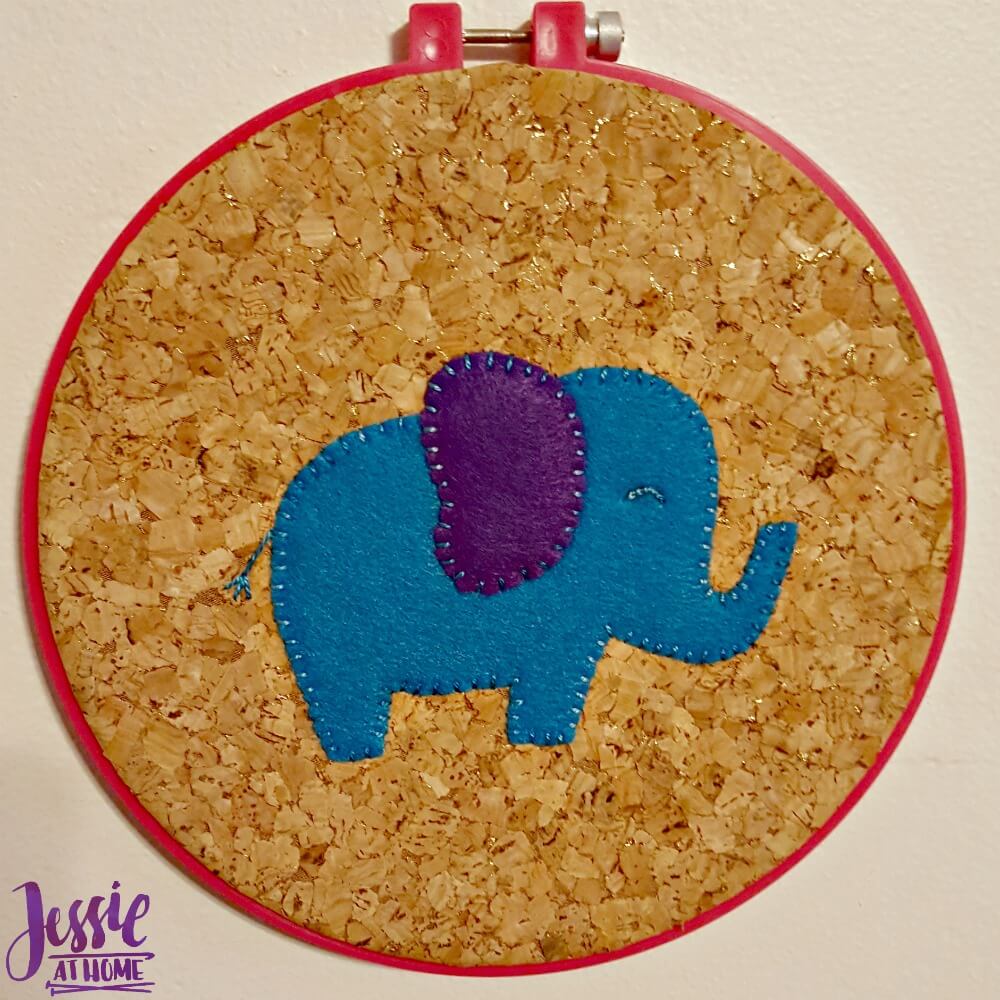 I really enjoyed using both these products. You can find them at your local craft store or from Amazon at the links below. Enjoy!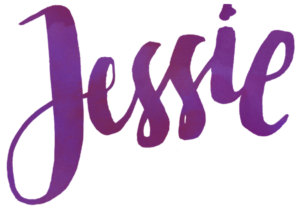 ©Copyright 2017 Jessie Rayot / Jessie At Home All my videos, patterns, charts, photos and posts are my own work. Do not copy them in any way. If you want to share this information with someone, share the link to this post. If you want to share on your own blog / website, then you may use the first photo in this post and link back to this post. You may not give away printed copies of this post. Thank you.