This post may contain affiliate links. If you purchase something from one of these links I will be compensated. Thank you.

---
Seven lovely free crochet pillow patterns.
I just love adding decorative touches to my home in crochet. A little handmade goodness here and there to make the home feel more warm and inviting. Pillows are a great way to do that. Crochet pillows are just so comfy and awesome, how can you not love them?
Here are the names and links of each pattern.
1) Sprinkle Donut Pillow by Posh Pooch Designs
"This Crochet Pattern is a really easy Pattern. And Fun to Make, and Stitches up fast!"
2) Large Sunflower Pillow by Meladora's Creations
"This Free Crochet pattern teaches you how to make a crocheted ruffle pillow and a large sunflower that is sewn on."
3) You're A Star Pillow by The Purple Poncho
"You're A Star Pillow is the second in my collection of Star Stitches. I fell in love with this stitch and couldn't stop making them."
4) Multi-Petal Flower Pillow Top by Kim Guzman
This pillow top can be attached to a pillow you already own to dress it up and bring in some color!
5) Color Block Pillow Cover by Same DiNamics Crochet
"This Color Block Pillow Cover is perfect for whipping up a pillow cover to go with your décor."
6) Giant Crochet Cable Pillow by Jessie At Home
"Jumbo yarn and a large hook makes for a large and squishy pillow."
7) Owl Pocket Pillow by 5 Little Monsters
"This Owl Pillow has a pocket on the back with a simple button closure. It is perfect for holding some pajamas to take on a sleepover or to grandma and grandpa's house, or maybe a favorite book that can be read at bedtime or brought outside to relax and read on a warm summer day."
Don't forget to check out some of the other great Round Ups that have happened in Blogland recently!
To see more Round Ups from Jessie At Home, click here.
OR ~ If you would like a pattern and yarn all together in a kit, try one of these (Click the images to go to the kits):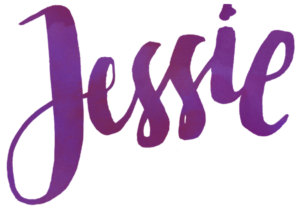 ©Copyright 2017 Jessie Rayot / Jessie At Home All my videos, patterns, charts, photos and posts are my own work. Do not copy them in any way. If you want to share this information with someone, share the link to this post. If you want to share on your own blog / website, then you may use the first photo in this post and link back to this post. You may not give away printed copies of this post. Thank you.