This post may contain affiliate links. If you purchase something from one of these links I will be compensated. Thank you.

---
It's been a while since I've shared family photos with you, so here are some that have piled up on my phone.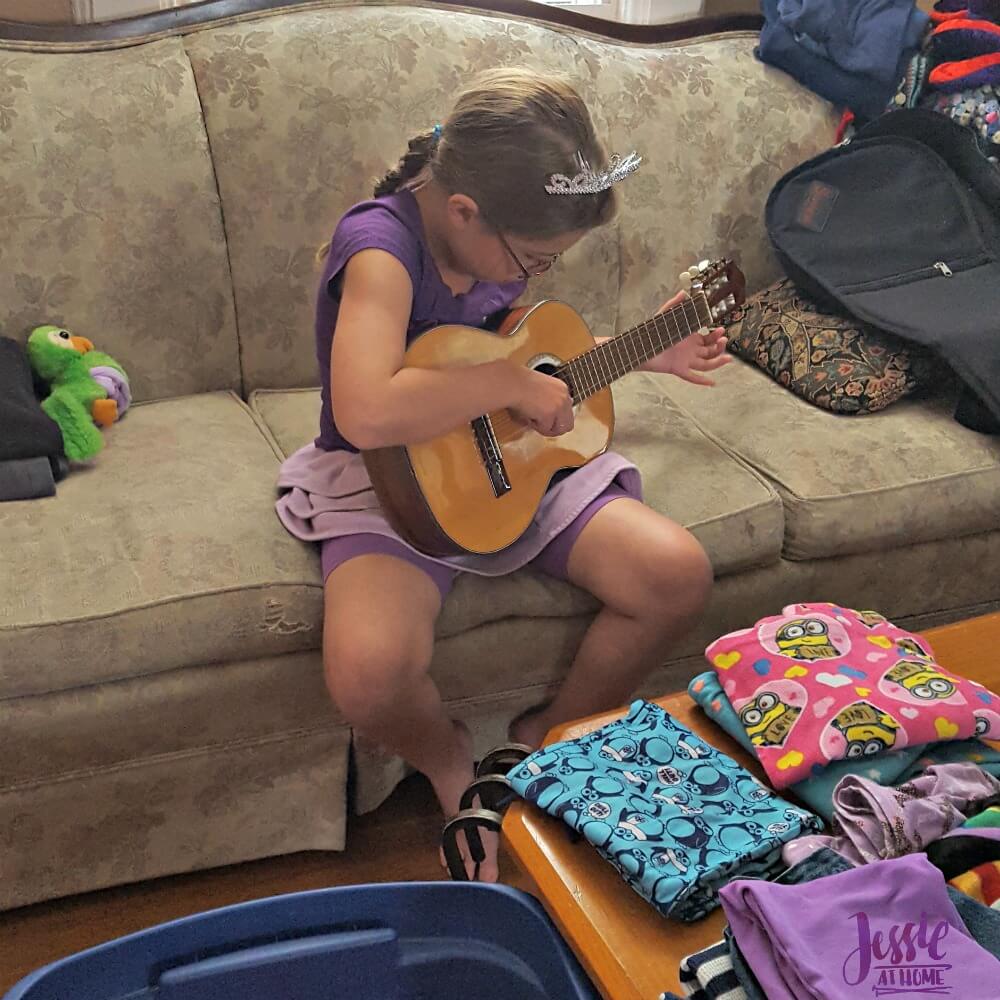 When we were on vacation, Kyla's Uncle Alex gave her a guitar. She really loves it. She wants to play guitar and sing.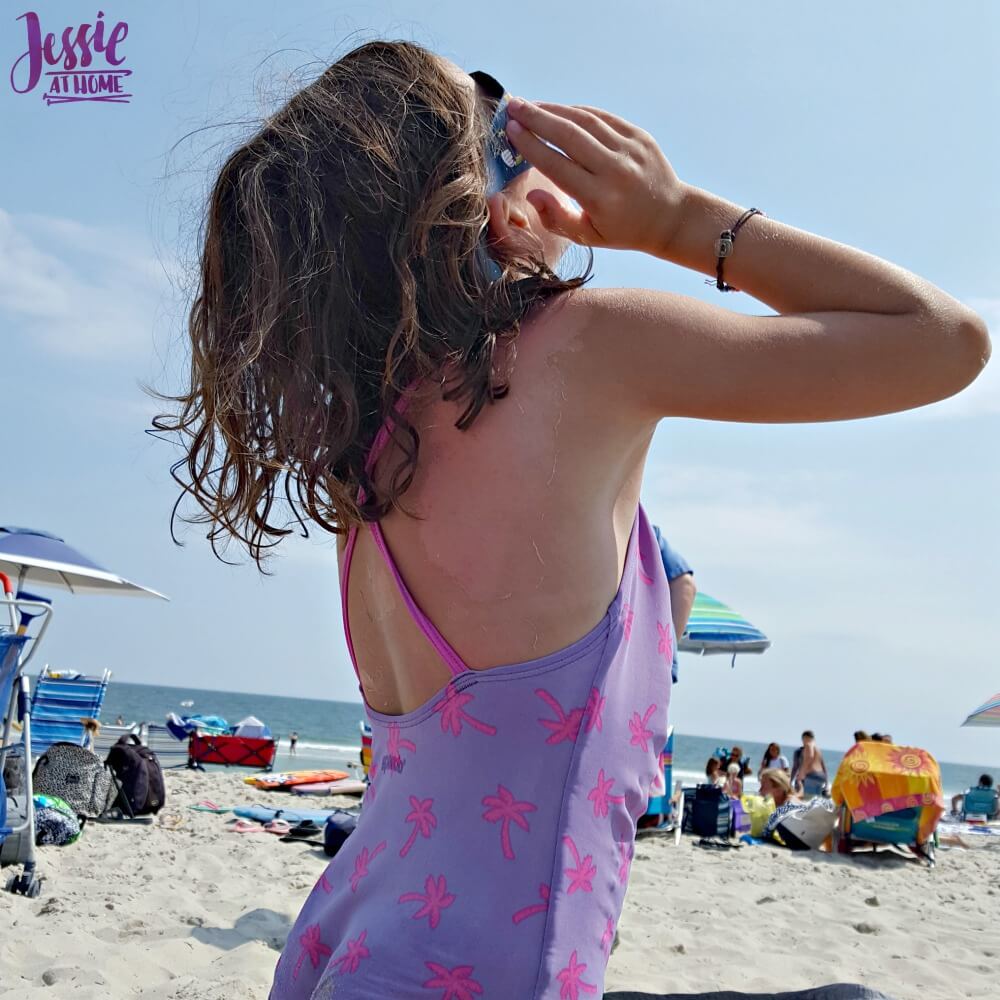 Remember the solar eclipse this summer? Well, we were down on LBI at the time. Here is Vada with her special glasses watching the eclipse.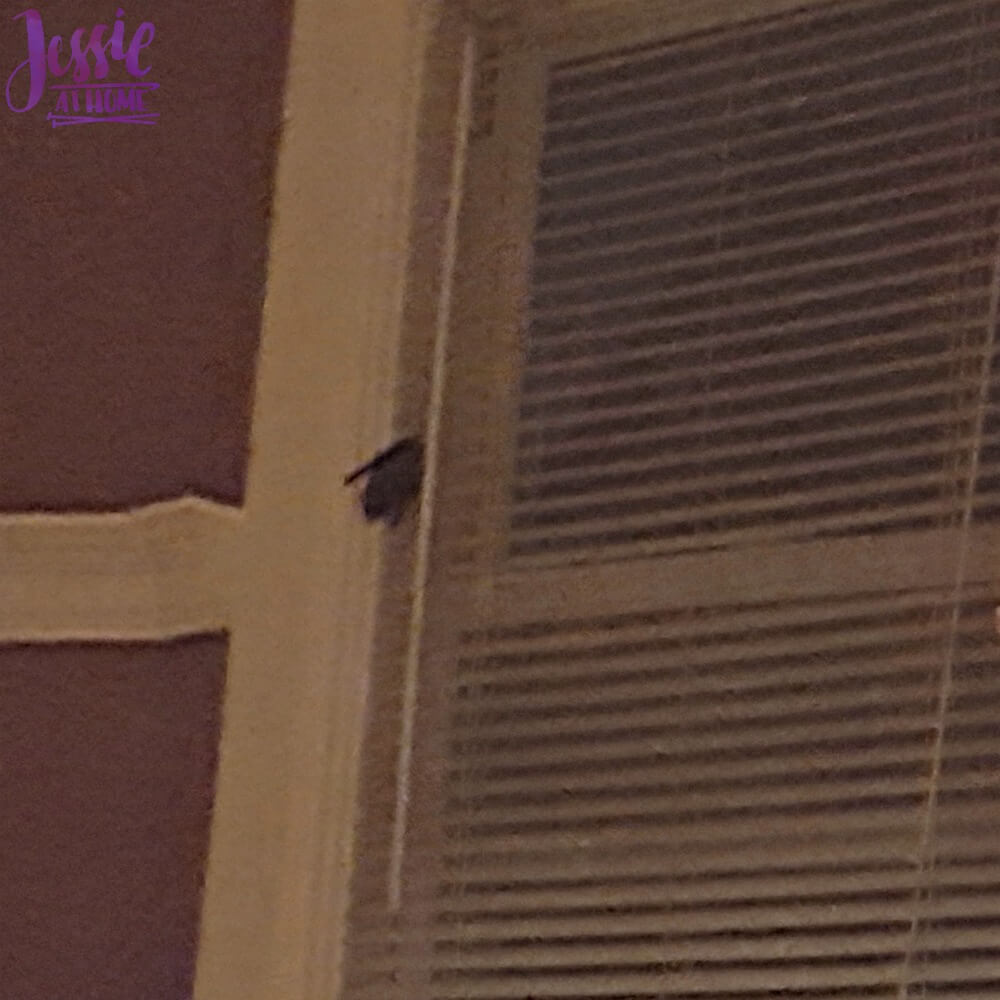 At one point this summer I was home alone for a few days. A bat decided I needed company. I'm not so sure I agreed. I did manage to get him outside and away from my hair.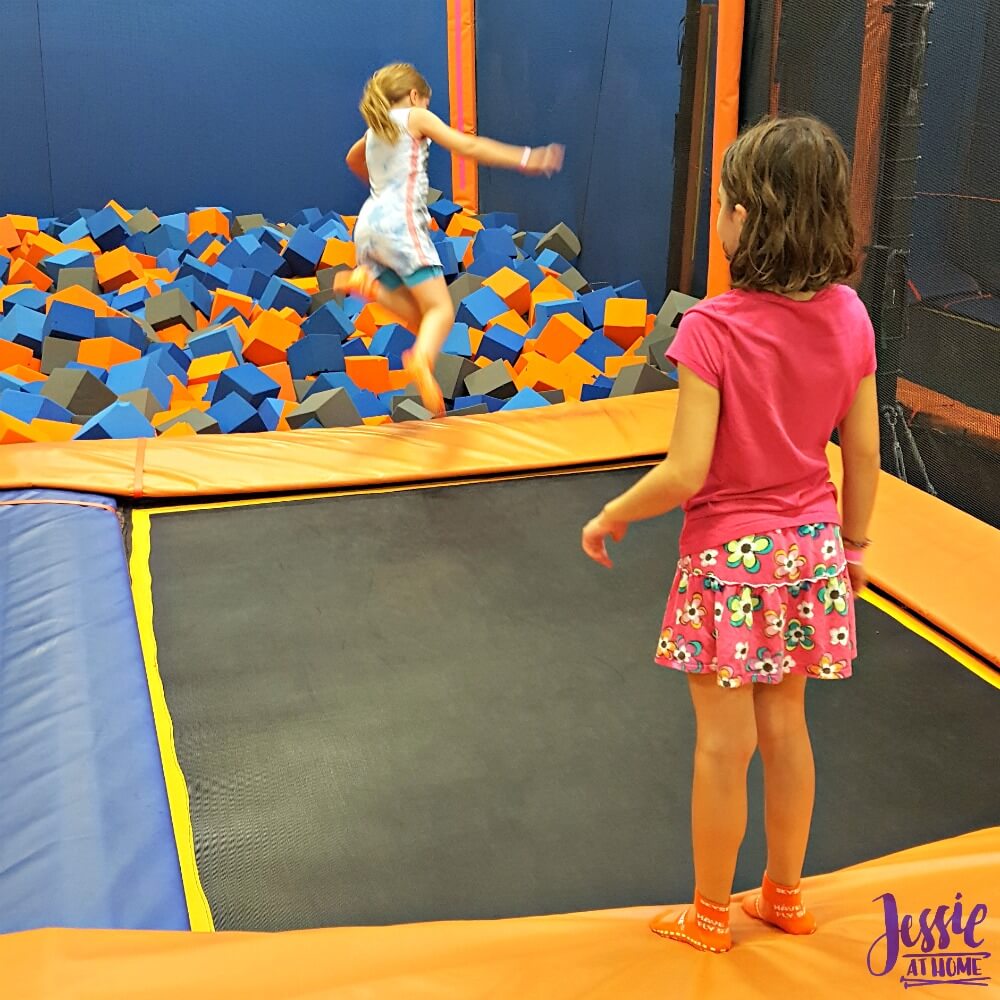 A few weeks ago the girls went to a birthday party at a trampoline house. They had a blast. It was actually really cool once I got their glasses from them and could stop worrying.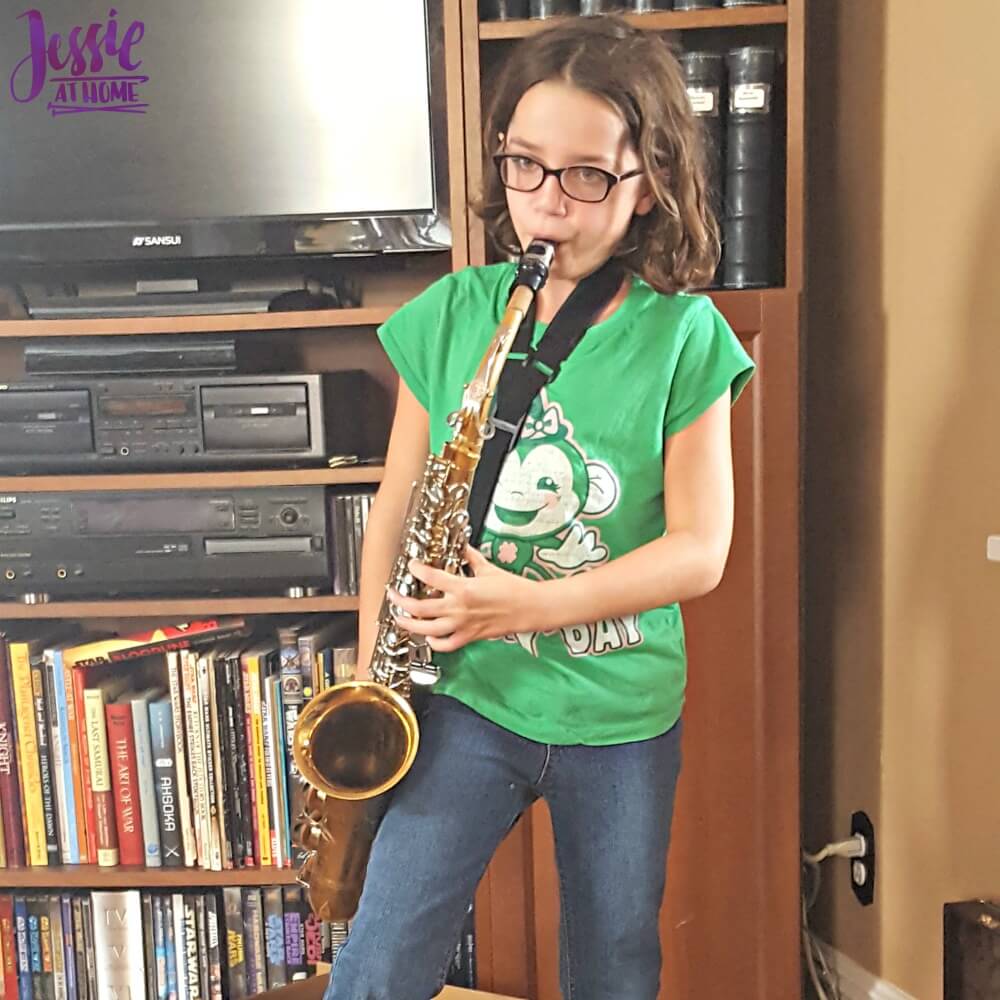 Vada is learning sax at school. She is actually getting pretty good. She may have some real talent here, but it is still early. Meanwhile, I can't get "Mary had a little lamb" out of my head.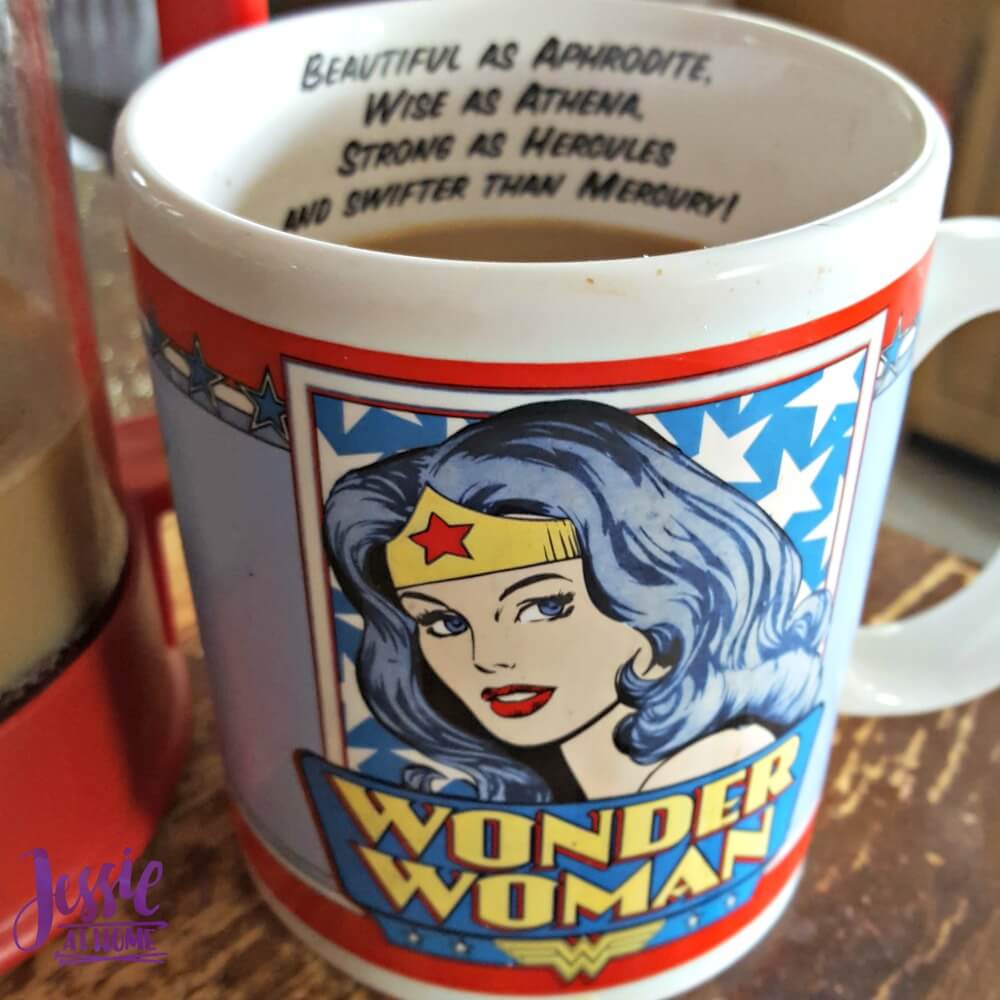 A couple weekends ago Doug was going to be gone for most of the day, so I decided to make breakfast while he was still here, then have a girls day after.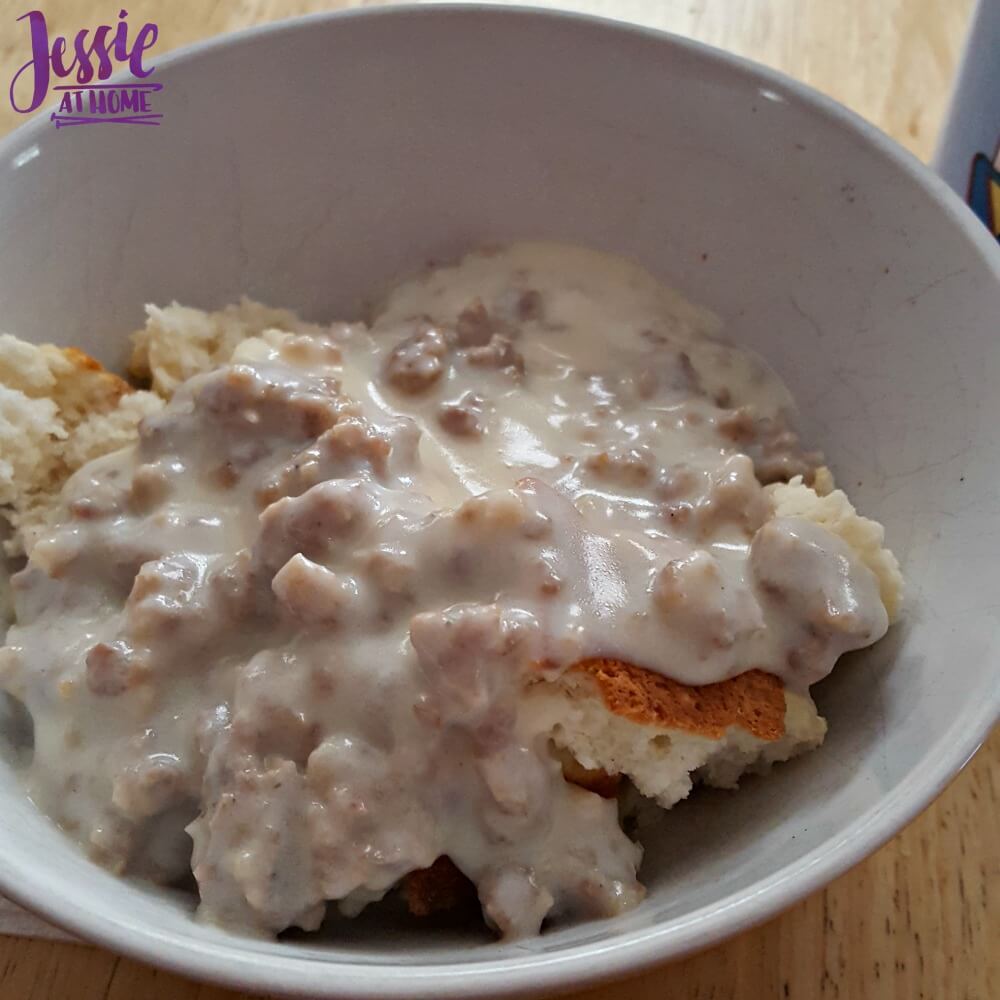 I made biscuits and gravy. It's a family favorite.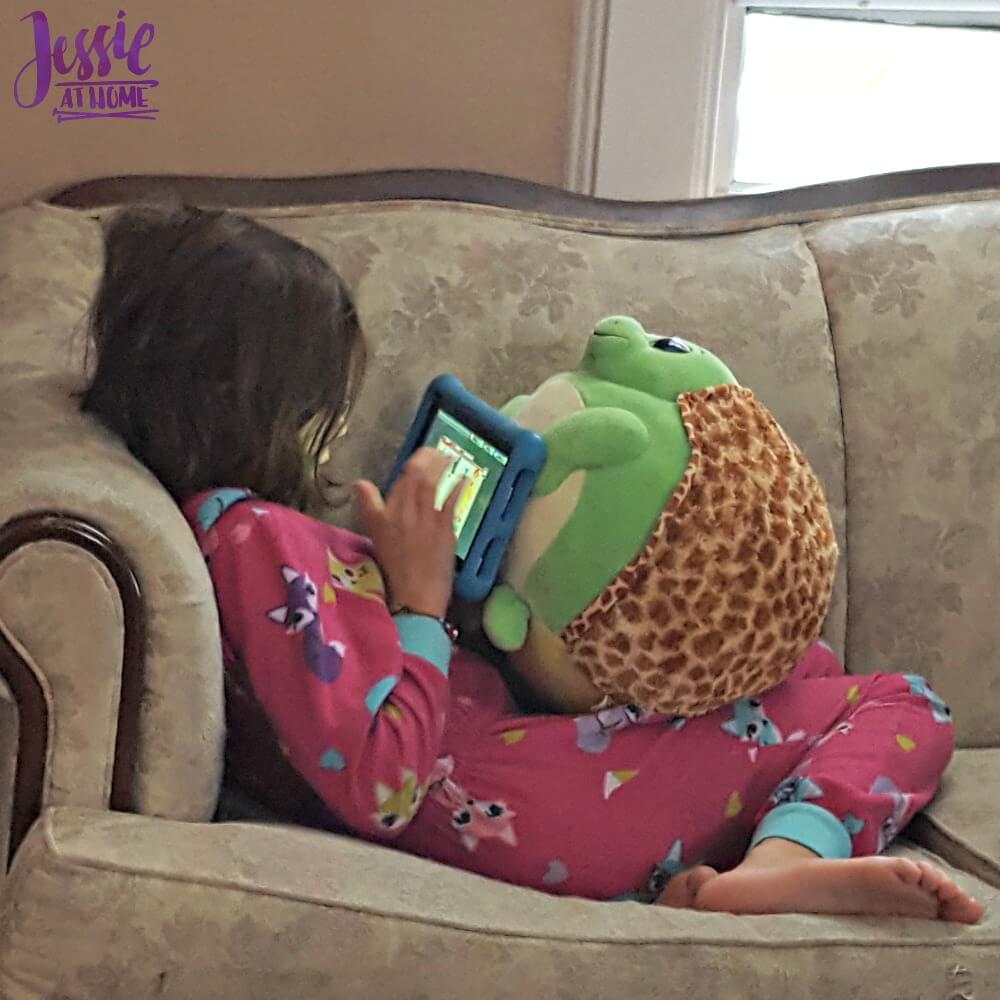 After breakfast, Vada had some quality time with her giant turtle, Larry.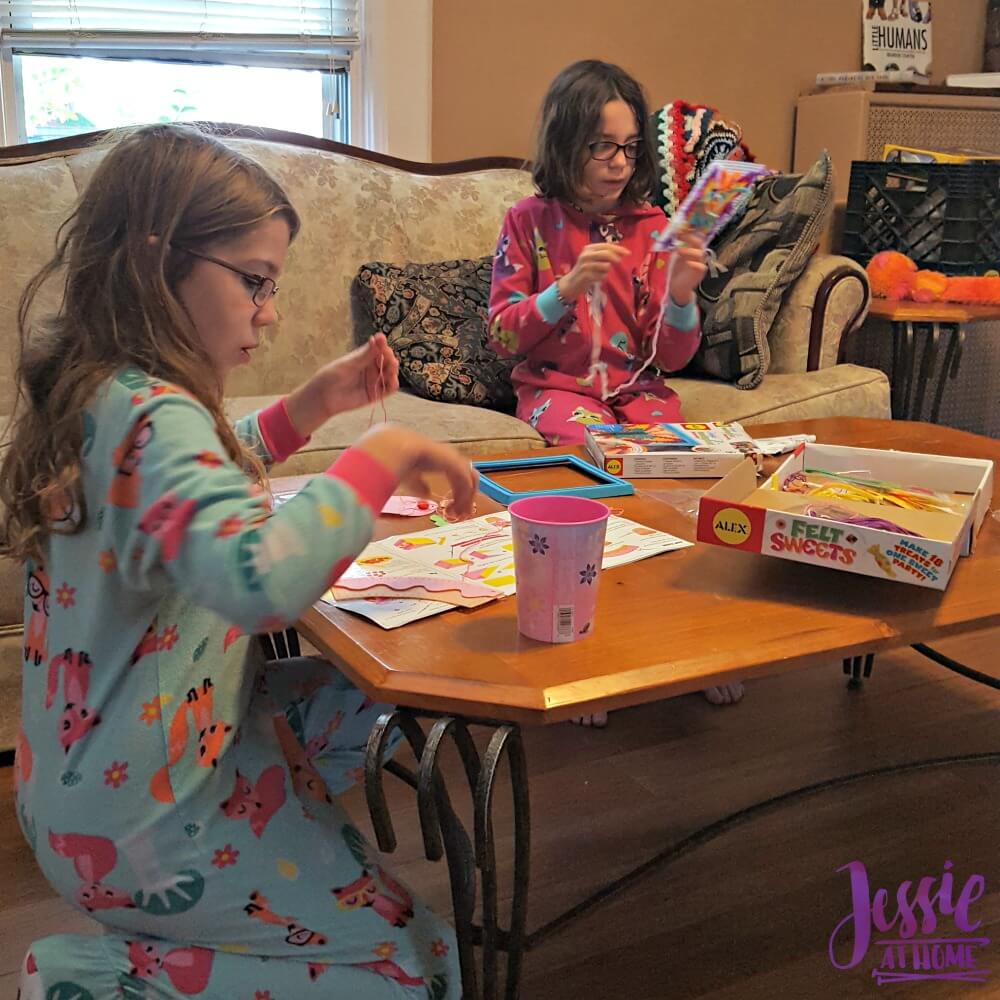 After Doug left we decided it was a PJ kind of girls day. We did some crafts and had a nice day together.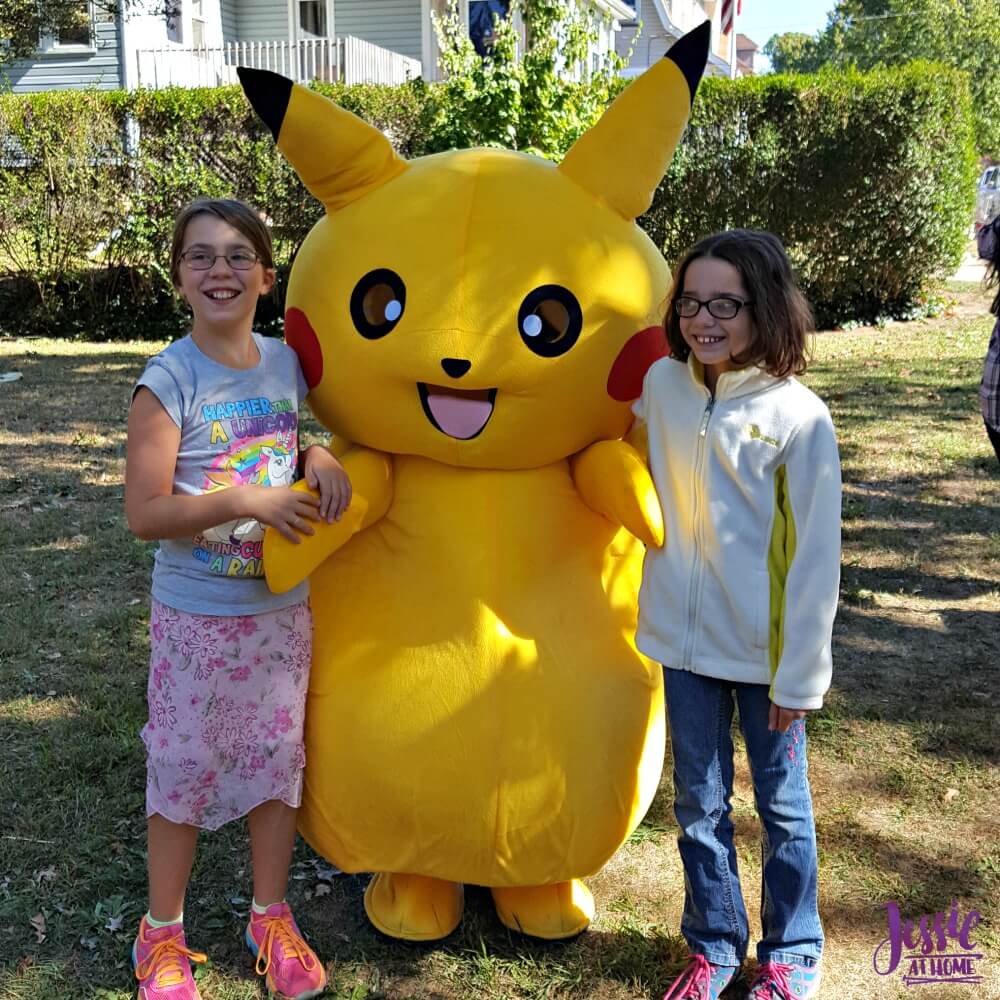 Last weekend there was a festival in the park. The girls found a photo op.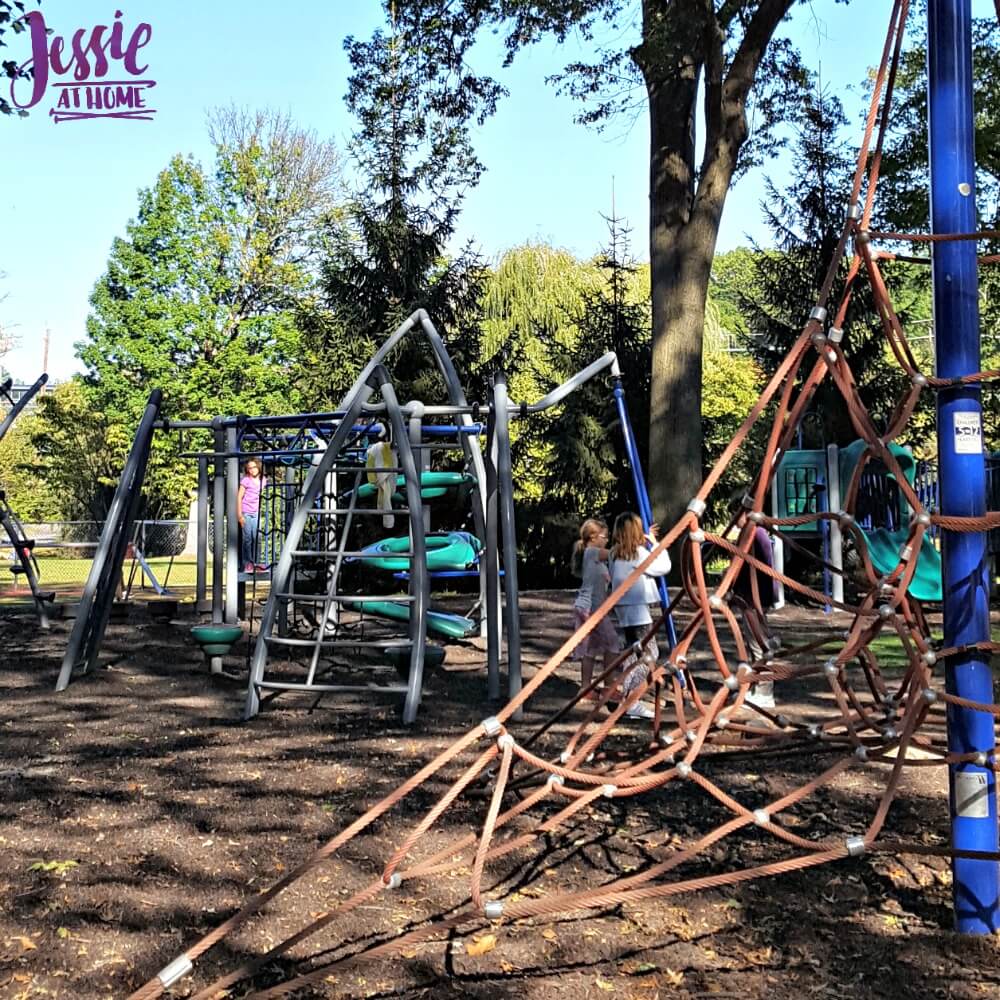 After the festival, we went to one of the bazillion playgrounds in out town.
That's all, my friends, just a little catch up of what we have all been up to At Home.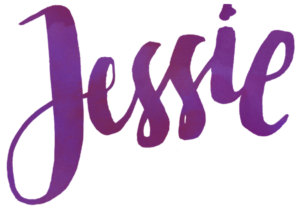 ©Copyright 2017 Jessie Rayot / Jessie At Home All my videos, patterns, charts, photos and posts are my own work. Do not copy them in any way. If you want to share this information with someone, share the link to this post. If you want to share on your own blog / website, then you may use the first photo in this post and link back to this post. You may not give away printed copies of this post. Thank you.