This post may contain affiliate links. If you purchase something from one of these links I will be compensated. This helps keep the free content coming. Thank you.

---
A review by Jessie of Double Point Needles (DPN) from Hiya Hiya and Nirvana Needle Arts.
The products reviewed in this post were provided by The Knitting Zone.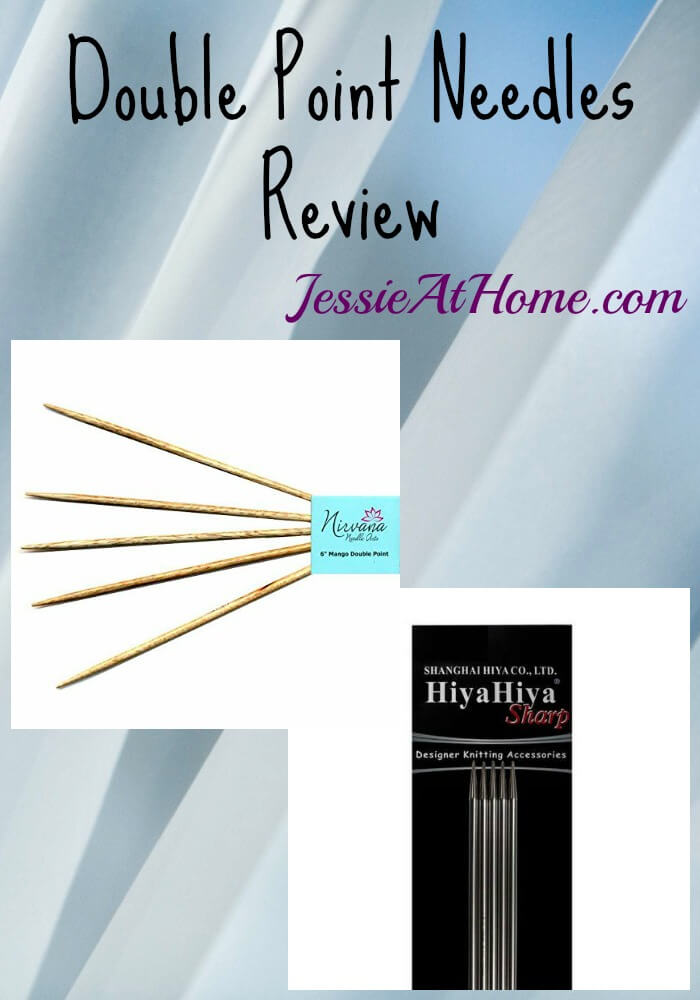 I recently had the pleasure of meeting some of the wonderful people behind The Knitting Zone, who distributes Hiya Hiya and Nirvana Needle Arts. They gave me a couple of sets of DPNs to review for you. I used them to make a stocking cap. Here's what I thought.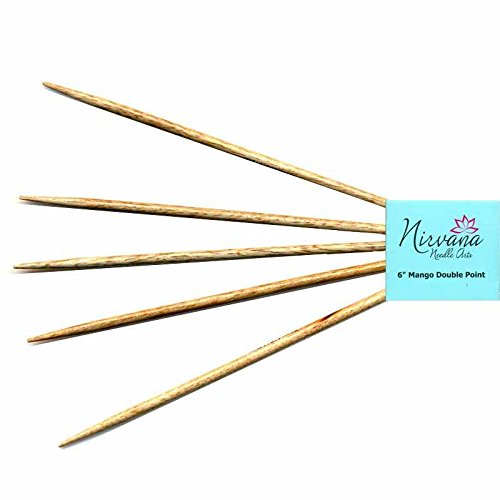 Nirvana Needle Arts Mango DPNs
I used these for the ribbed section of my hat. They are made from mango wood and are 6″ long. They come in packs of 5. I found them to be a bit more pliable then bamboo needles, as in they bend a little in my hands. I was using a size 4, so a larger size may not bend. They were not as pliable as some plastic needles I've used. Some people like really stiff needles, and some like them to bend a bit, so you decide what works for you. I had no issues with the slight bendability.
The mango wood is rather pretty. I love seeing the darker grain lines in the needles. I just find wood to be beautiful, so wood hooks and needles are always attractive to me. The points were just right. They were pointy enough to knit with, even in a smaller size, yet not so pointy that I had to worry about poking myself. The finish is shiny and smooth. The yarn stayed on the DPNs just fine, no falling needles, yet it still slid off the needles when I needed it to, so I would say the finish is just right.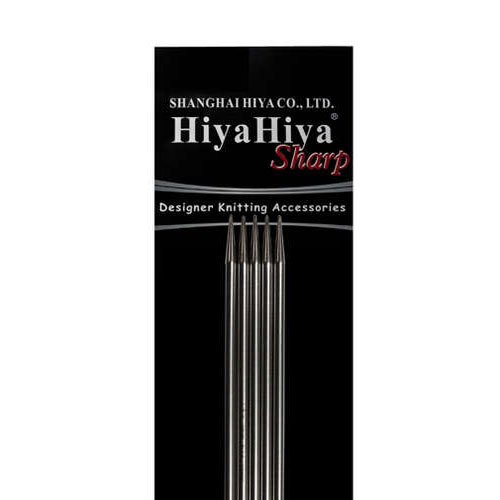 For the rest of the hat, I used the HiyaHiya Sharp DPNs. I was worried they would be too sharp and would split the yarn, but they were not. They are very sharp, but not to the point of piercing. They are metal needles, and have all the qualities of metal needles, such as a nice smoothness. Again, I had no problem with needles falling out of my work, they stayed just where I put them. I was able to knit quickly with these needles.
These needles keep there shine nicely and do not get tarnished/gunked up like some of the cheaper or older metal needles will, these are good quality. I was quite happy with the HiyaHiya Sharp needles.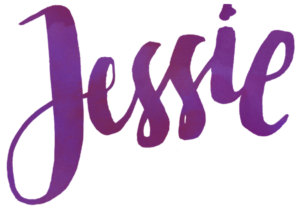 ©Copyright 2017 Jessie Rayot / Jessie At Home All my videos, patterns, charts, photos and posts are my own work. Do not copy them in any way. If you want to share this information with someone, share the link to this post. If you want to share on your own blog / website, then you may use the first photo in this post and link back to this post. You may not give away printed copies of this post. Thank you.