This post may contain affiliate links. If you purchase something from one of these links I will be compensated. This helps keep the free content coming. Thank you.

---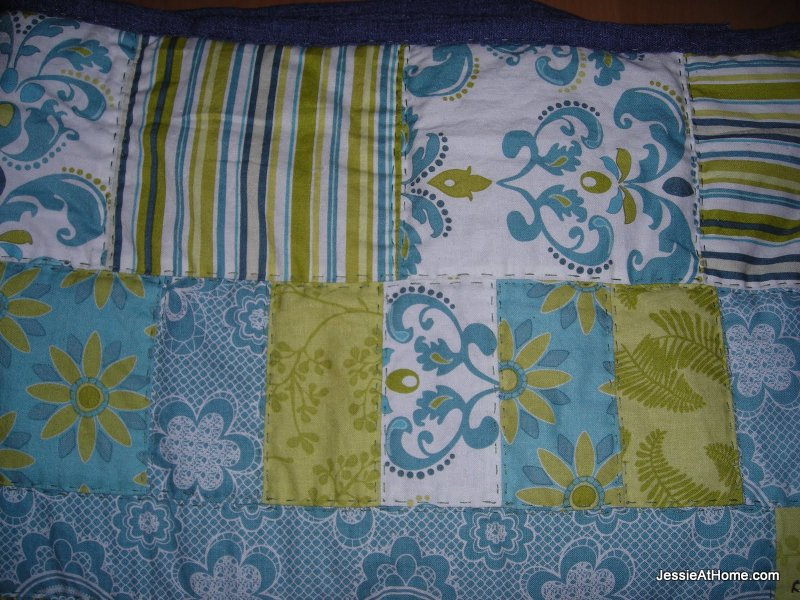 I thought you might like to see my progress on my Craft Hope quilt. As you can see, I got a little crazy and decided to hand quilt it. It is not as far along as the picture would lead you to believe, I just folded it so the done part was on top. It may be the end of next week, not this week, when it goes out. The due date is Nov. 14th, so I will still be plenty early. Here's a few more snaps.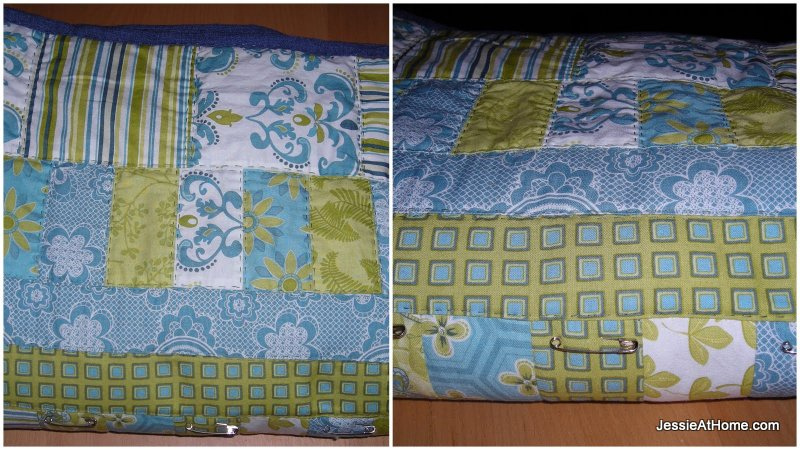 The girls are adjusting to their toddler beds just fine. We still need to add the rail to the open side to keep the mattress from sliding off, and put the drawers back in.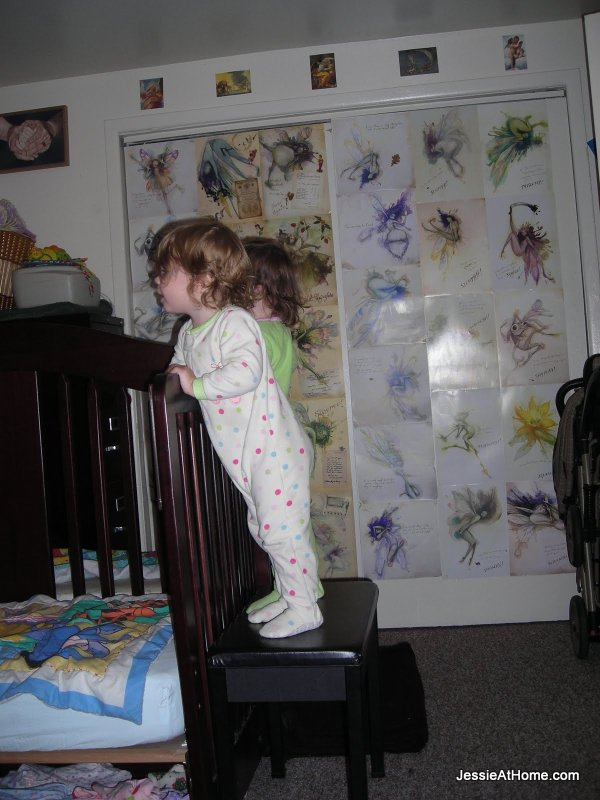 Vada gave hers a test to make sure it was still comfy.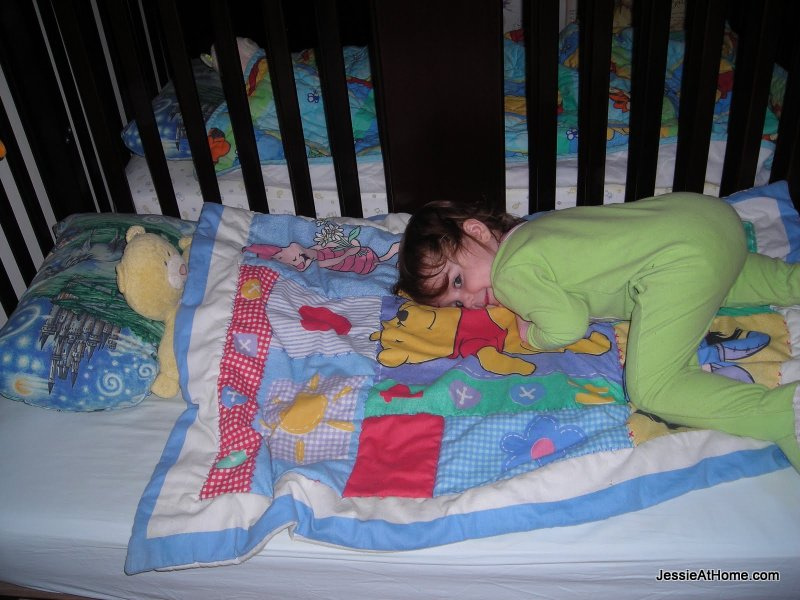 Kyla went in for a closer inspection of hers.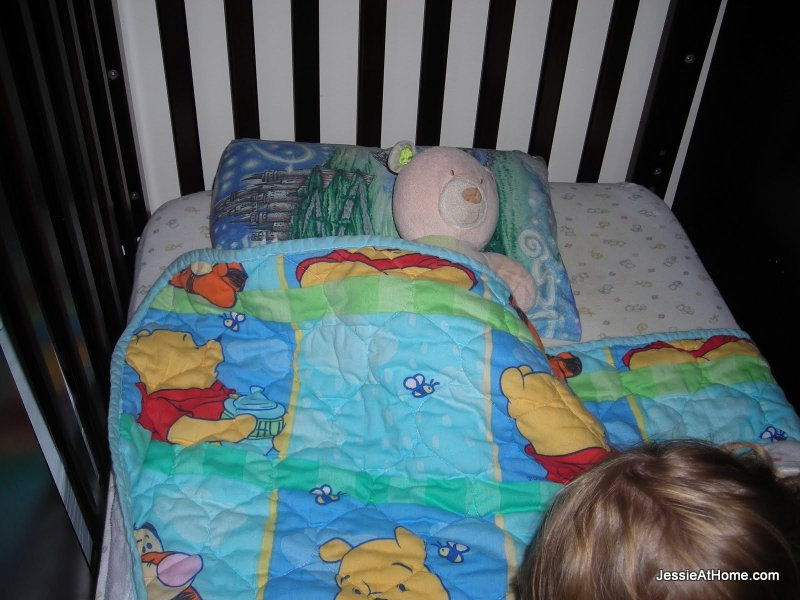 There was pumpkin picking with Nana this weekend, and the girls decided the pumpkins needed to test out the beds, too.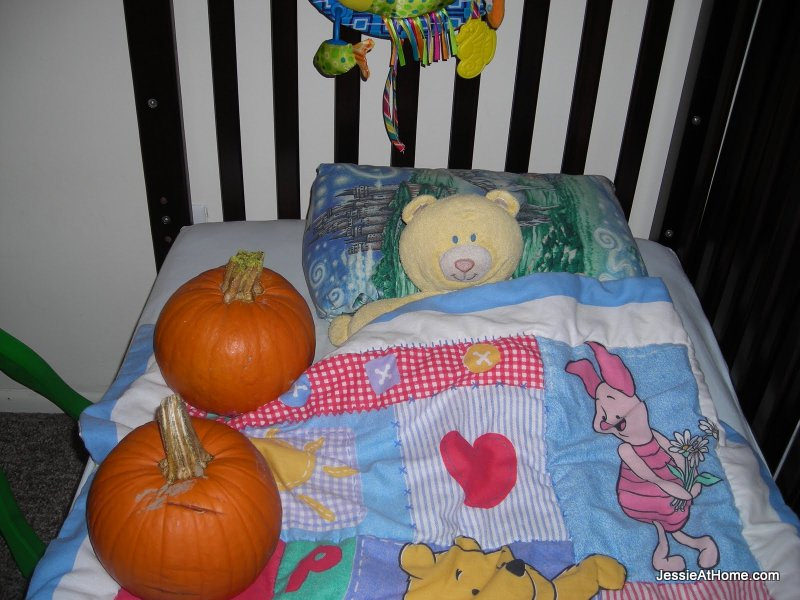 I am happy to report that the switch to toddler beds has been rather easy, thus far. The girls have yet to get out of bed at night, or even during nap time. I am waiting for the day I walk in and stuff is everywhere because the girls decided it would be fun to get out of bed and play. To be honest, I am shocked it has not happened yet.
More randomness; this picture is a few weeks old, but so cute I had to share.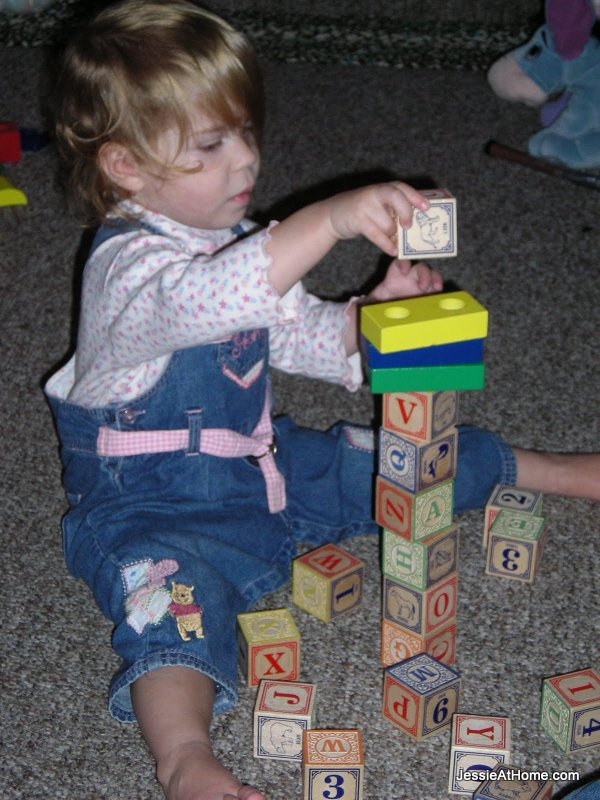 The hex blanket is almost half way done now. It made me so happy to see Vada loving it already!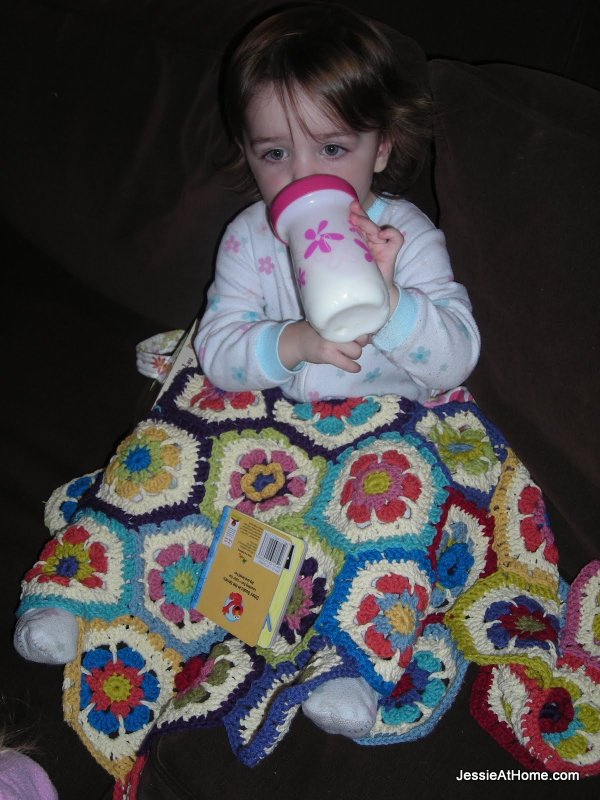 One more bit to share, Doug's birthday was the 16th, and I took a picture of his gifts all wrapped and pretty. However, I forgot to share. So I'll leave you with that snap.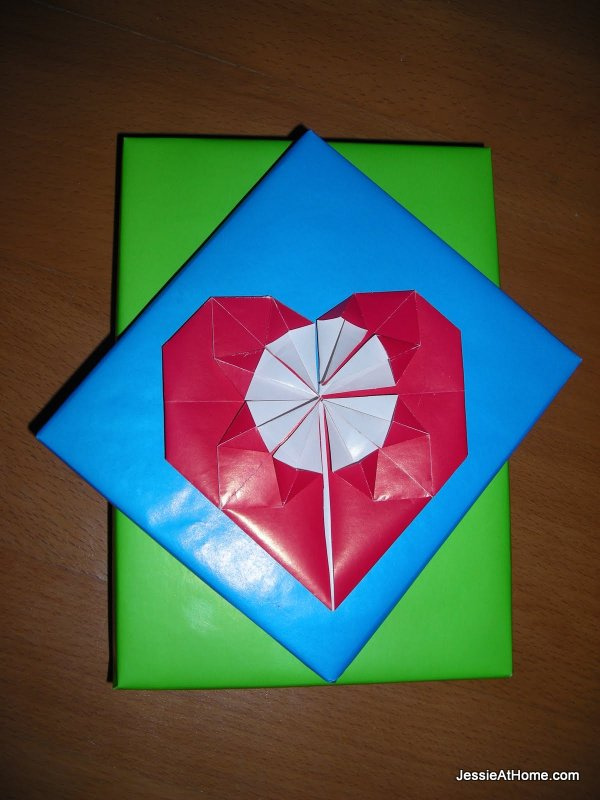 *~*~*~*~*~*~*~*~*~*~*~*~*~*~*
I almost forgot again – it has come to my attention that I never showed you the finished bookshelf project.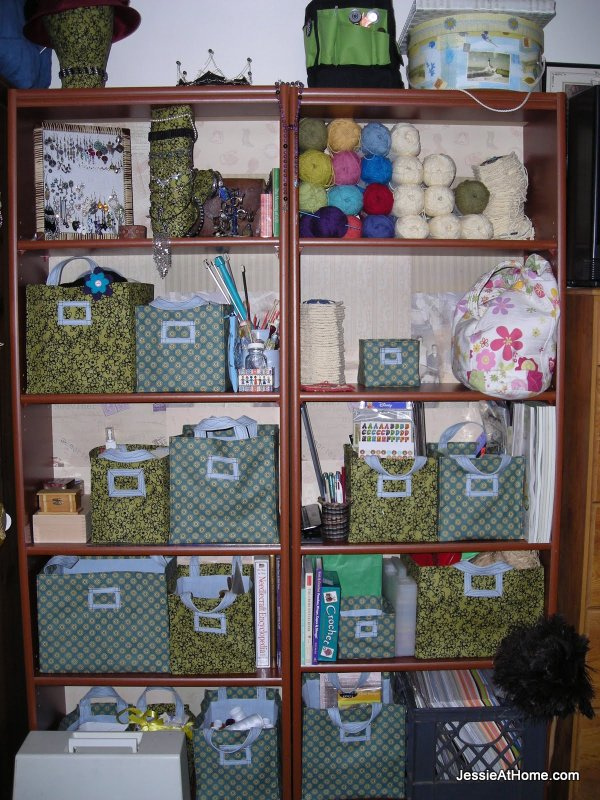 I will try to get one or two more tutorials done this evening, also.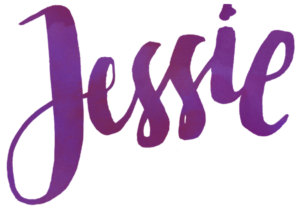 ©Copyright 2009 Jessie Rayot / Jessie At Home All my videos, patterns, charts, photos and posts are my own work. Do not copy them in any way. If you want to share this information with someone, share the link to this post. If you want to share on your own blog / website, then you may use the first photo in this post and link back to this post. You may not give away printed copies of this post. Thank you.