This post may contain affiliate links. If you purchase something from one of these links I will be compensated. Thank you.

---
A product review for Sizzix Big Shot and Sizzix Thinlets (dies for the Big Shot). Very kid friendly, promoting their creativity. Fun for us "big" kids too.
The products in this review were provided by Sizzix.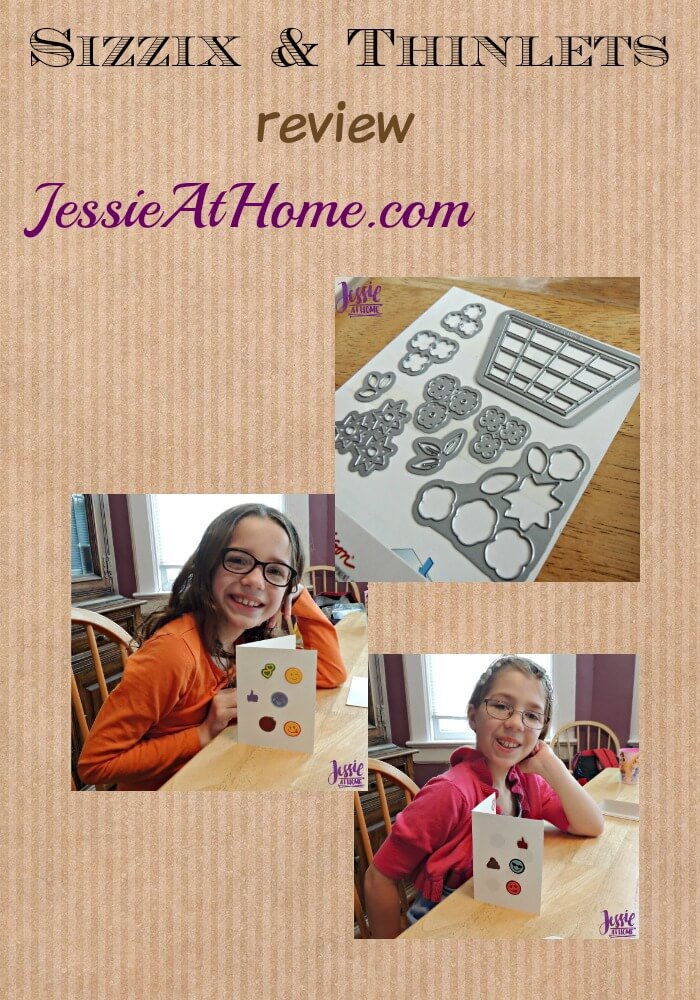 I was lucky enough to meet some of the awesome people behind Sizzix at the SNAP conference this April. We chatted for some time, and they sent me home with a Sizzix Big Shot an a couple sets of Sizzix Thinlets (dies for the Big Shot).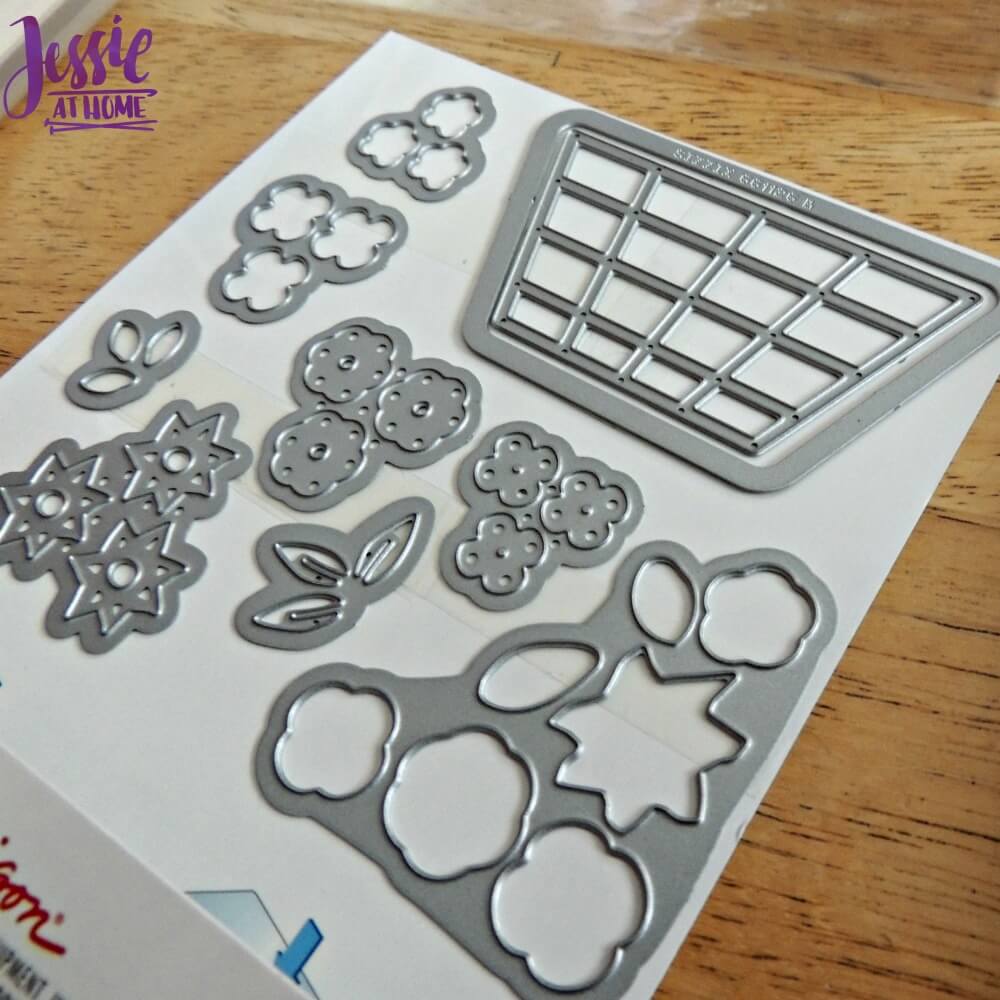 The first set of Thinlets they gave me was the flower basket. I love how many pieces it is divided into so you can use lots of colors. I only cut out one of each die, but you could cut out more to make your basket more full of flowers.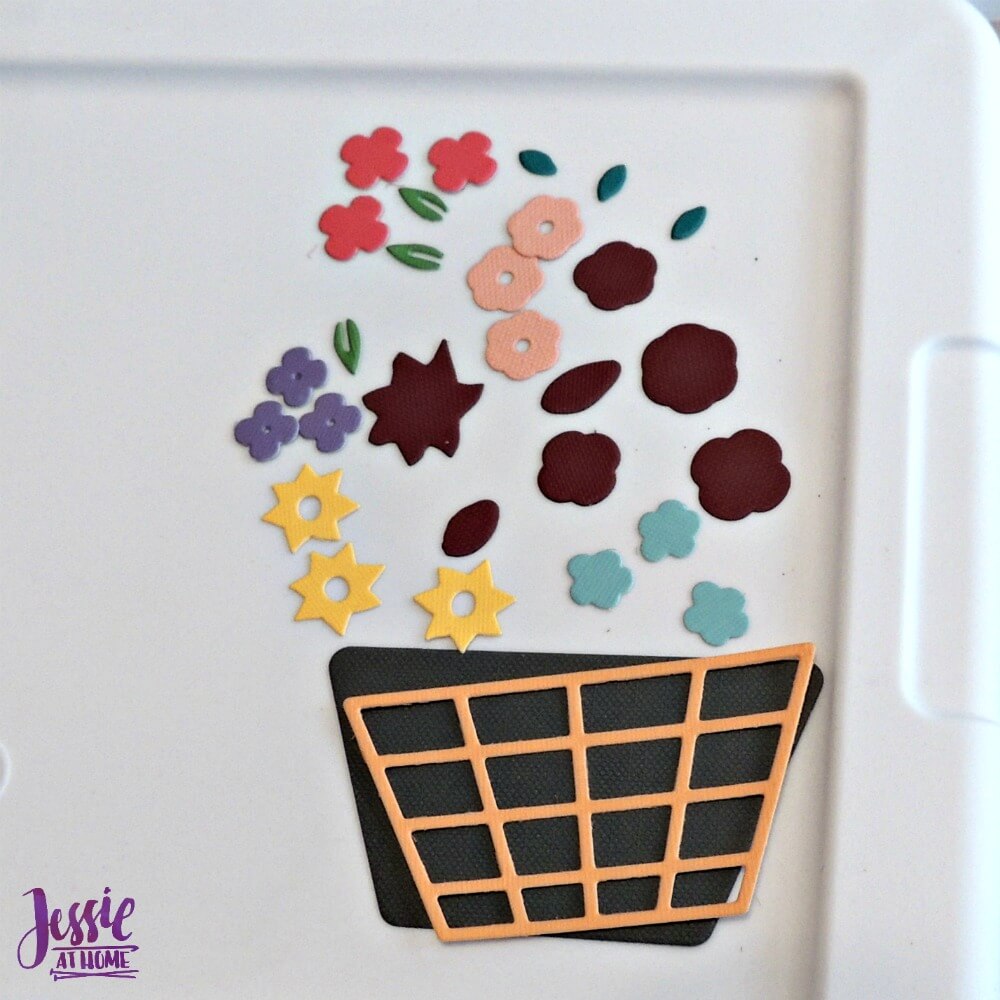 The second set of Thinlets they sent with me was the Emoji set. I thought this would be a good set for the girls to use.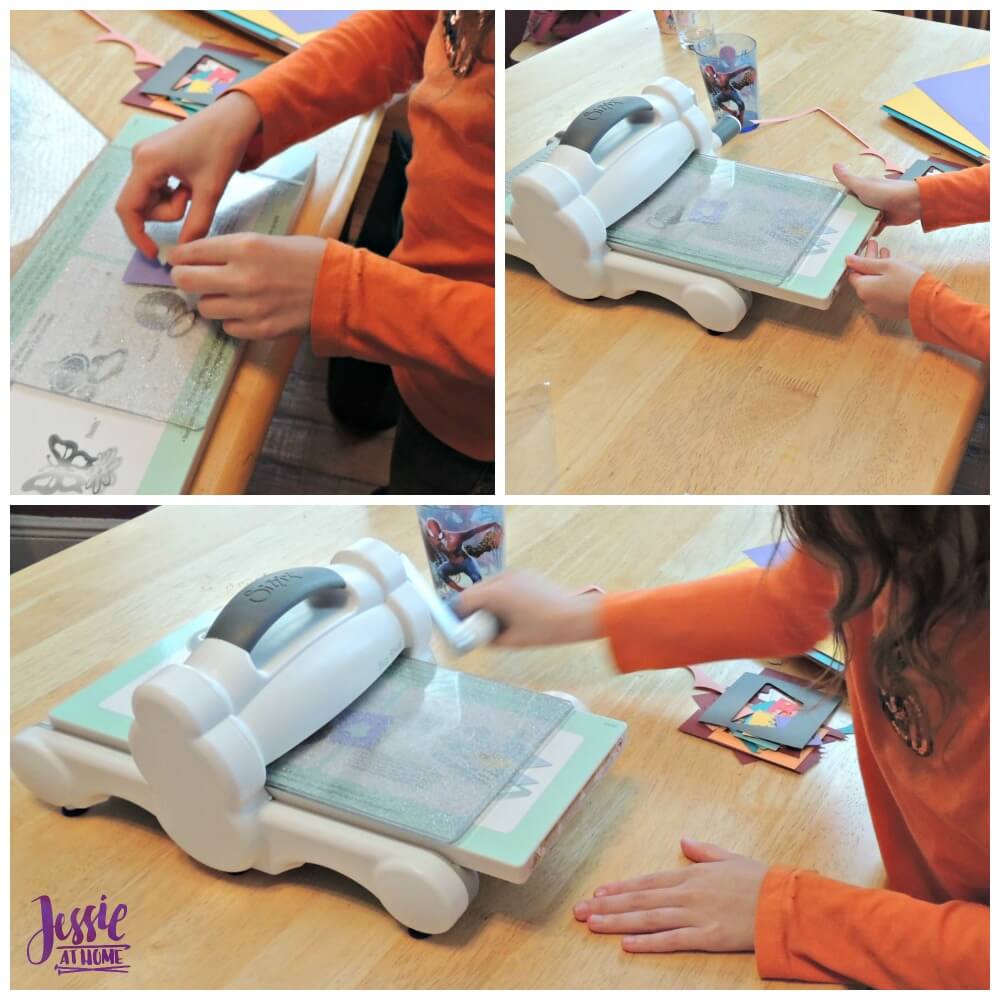 Vada went first. She chose her color paper and we cut out a square a bit bigger than the die (the paper was 12″ square to begin with, so too big to go in the Big Shot without being cut). She layered everything as the magnetic mat instructed. I love that the instructions are right there on the mat so you don't forget.
Once everything was all layered, she ran it through the Sizzix with no problem.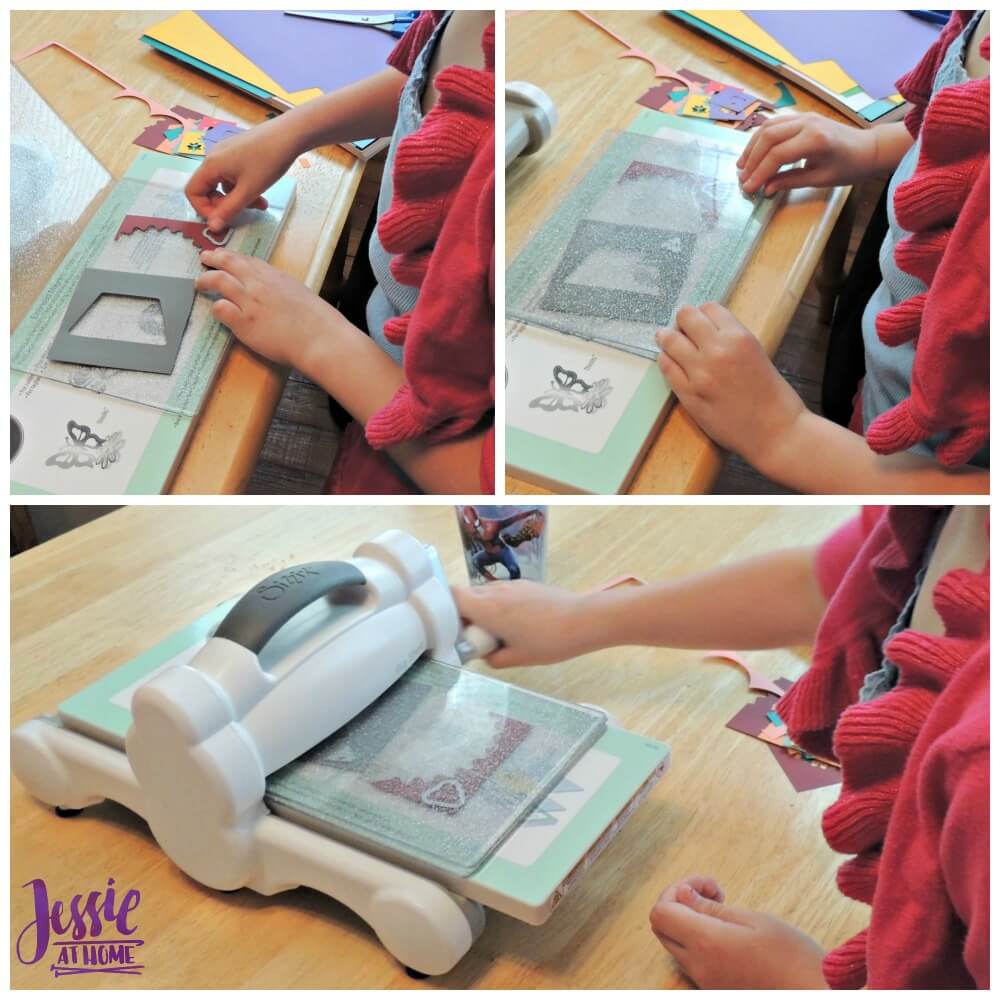 Kyla went next and all went smoothly with her as well. She even cut both layers of her emoji at once, as you can see in the pictures. Once I showed them the first time, they were both able to continue making emojis on their own. The Big Shot is really kid friendly!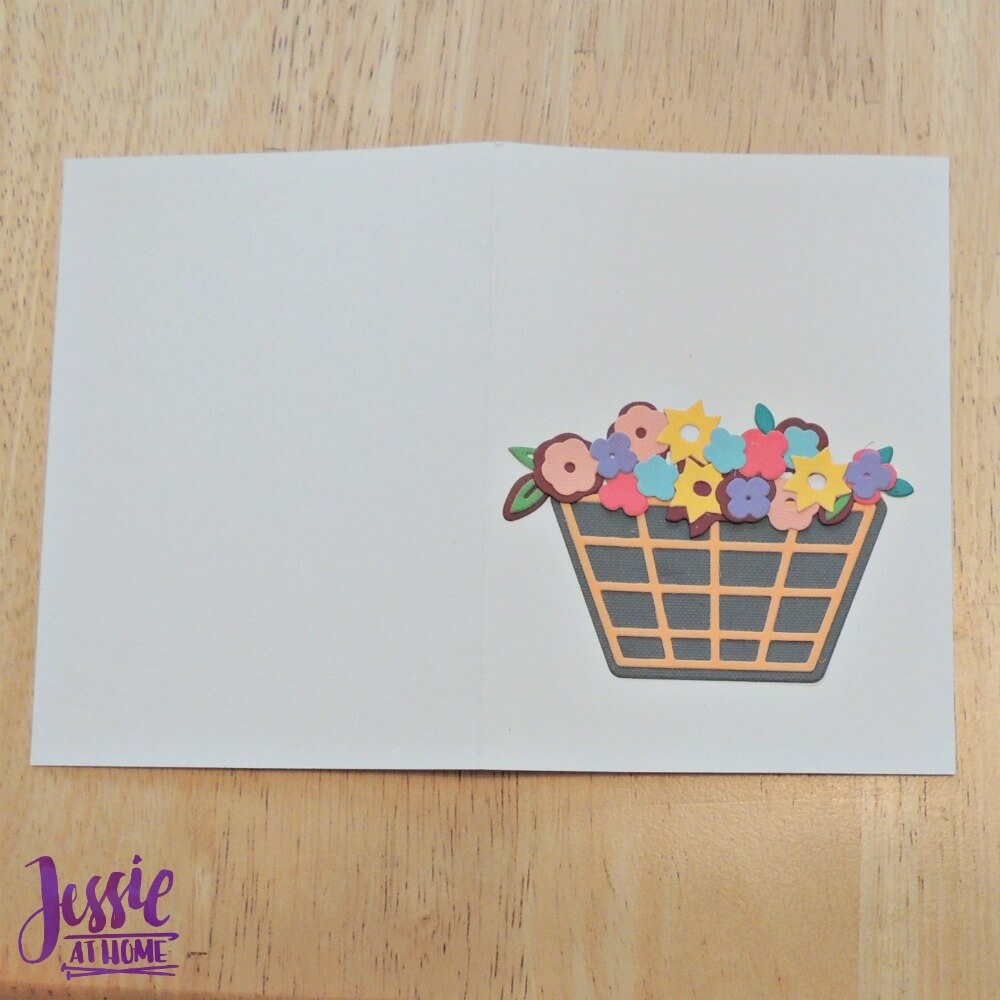 We decided to make cards with out pieces. I think mine will be a thank you card, I just need to remember where I organized my Thank You stamps to!
Overall, we were all very happy with the Sizzix and the Thinlets. They were easy to use, child friendly, and they don't take up a lot of space. I have a tote bag with all the bits and pieces and everything goes away neatly. I really want to get some of the dimensional flower dies and try them with felt for pins and decorations for hats and such!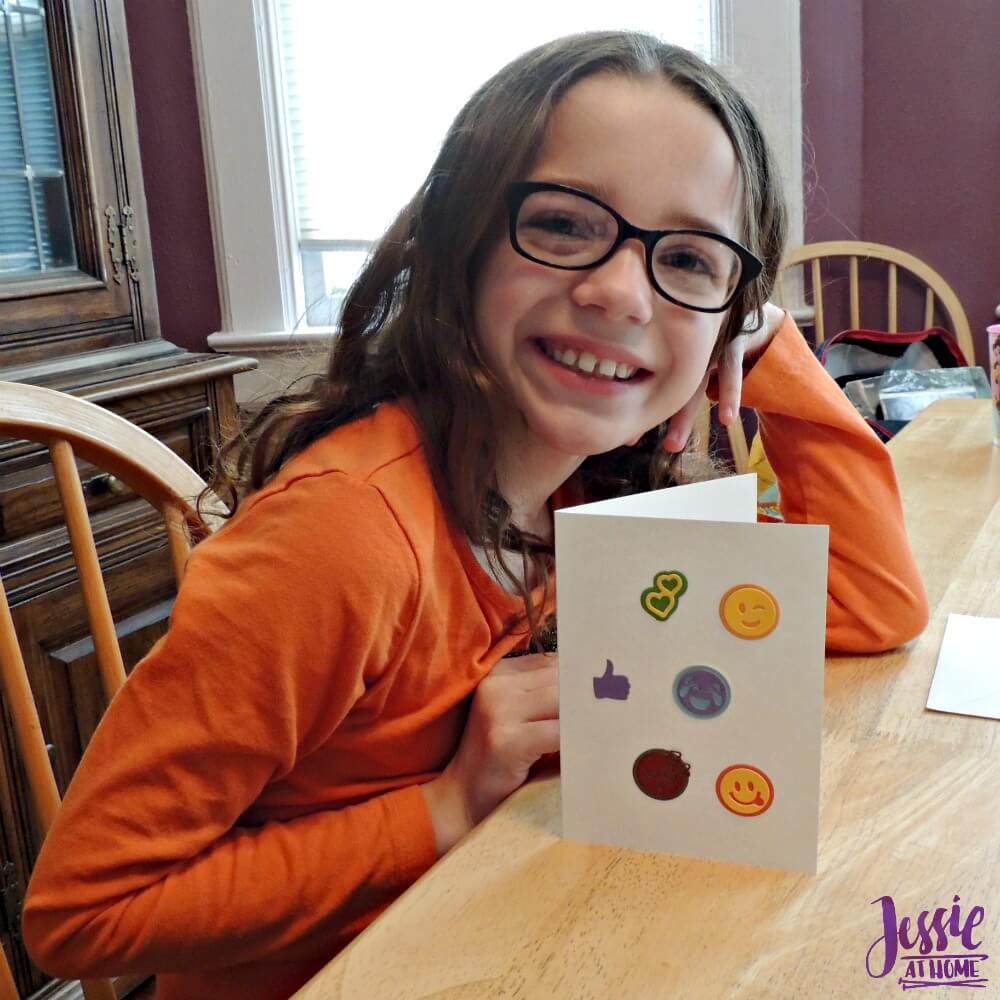 Here is what Vada has to say about the Sizzix and Thinlets:
The Thinlets are really cool! At first I was wondering how they did that, then I realized that it was the layered things that get pushed down and make the sharp parts cut out the emojis. I think that it is so cool and is actually fun.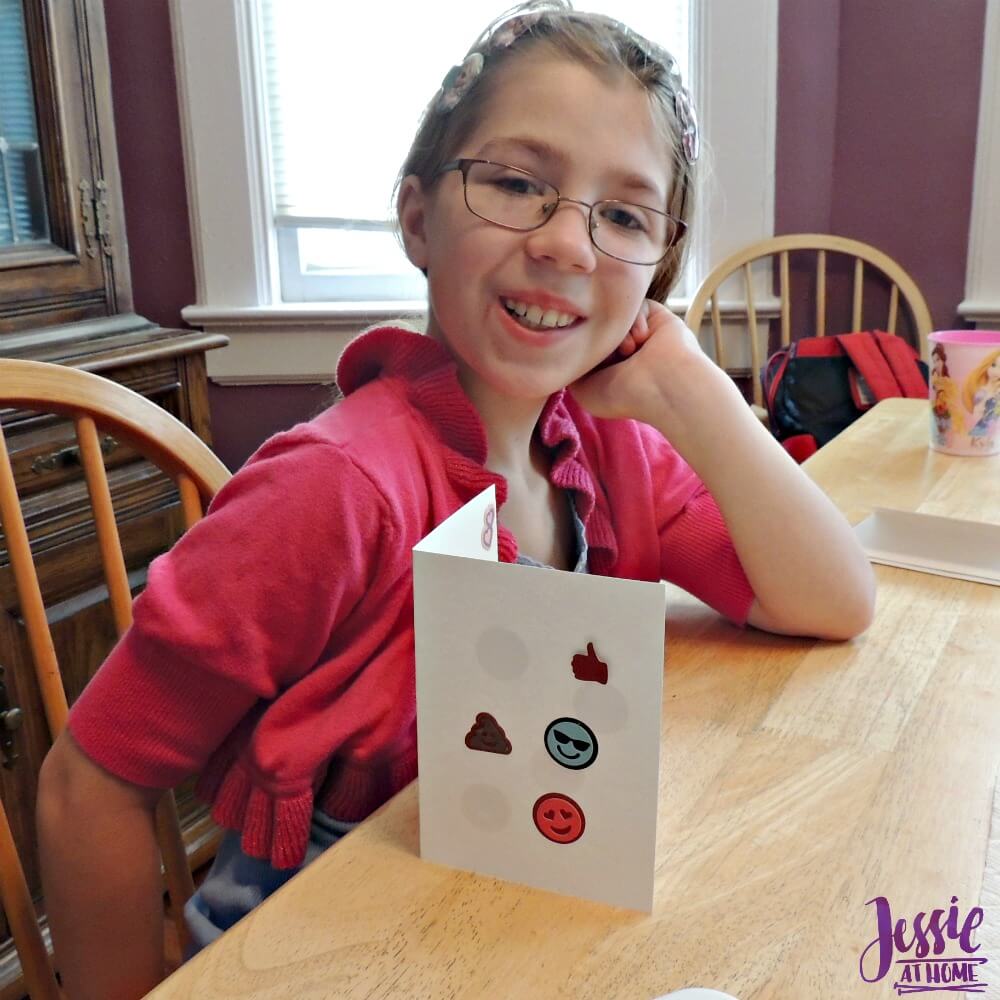 Here is what Kyla has to say:
It's really good and fun and entertaining. You can do it without a grownup once you know how to do it. The emoji's are really fun and I like that there's a poop emoji! I like that there is almost every emoji. I'm glad that you can have 2 colors for the emojis.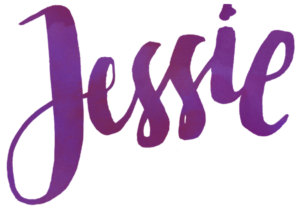 ©Copyright 2017 Jessie Rayot / Jessie At Home All my videos, patterns, charts, photos and posts are my own work. Do not copy them in any way. If you want to share this information with someone, share the link to this post. If you want to share on your own blog / website, then you may use the first photo in this post and link back to this post. You may not give away printed copies of this post. Thank you.